TPHS volleyball player Reily Buechler ready to bring her outstanding skills to UCLA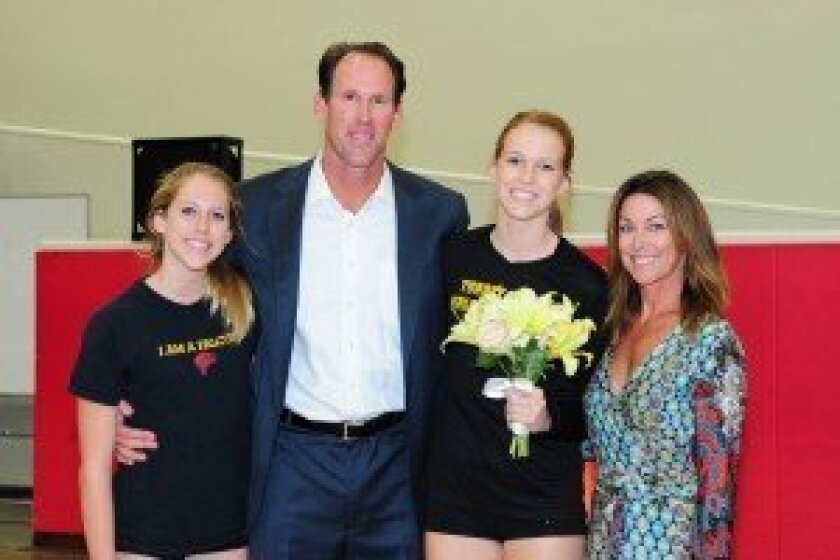 By Karen Billing
Torrey Pines High volleyball player Reily Buechler is having a senior year to remember. The 6'2'' outside hitter was one of only 100 players nationwide to be named as an "Under Armour First-Team All-America," which meant she was one of just 24 first team athletes invited to Seattle to play in the Under Armour All-America Volleyball Match and Skills Competition on Dec. 20, 2013. In 2013, Reily was also named the All-San Diego CIF Volleyball Athlete of the Year coming off a season in which her Falcons team won the open division CIF championship, her third championship during her tenure at Torrey Pines.
She has committed to play for UCLA in the fall.
"Reily is a great ball control outside hitter who has the capabilities to come in and compete for a spot immediately," said UCLA Coach Michael Sealy in a press release. "She has a high volleyball IQ and a passion to compete. Her court presence can make an immediate impact."
Buechler was also a MaxPreps Preseason All-American this season and was named the Most Valuable Player of the Durango Classic in Las Vegas for the second straight year, as TPHS again won the tournament championship.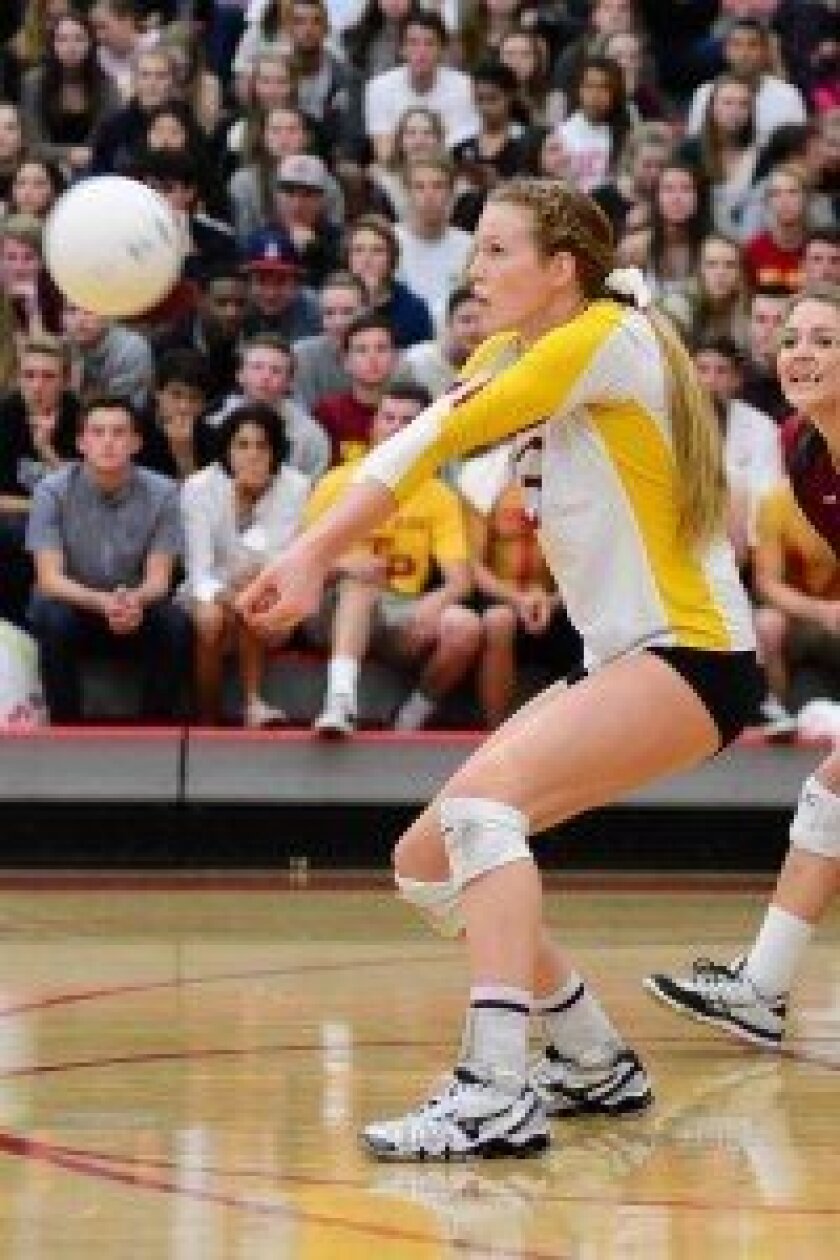 Now playing with her WAVE Volleyball team through the summer, Reily and her team hope to qualify for the Junior Olympics.
Reily has been living and breathing volleyball since she was 9 years old. She tried other sports such as soccer, tennis and basketball (which her father, Jud, played professionally in the NBA for 12 years, winning three championships with the Chicago Bulls) but volleyball was the one that stuck.
"I just loved it," Reily said.
Volleyball is a bit of the family sport as her father was also an All-American in volleyball at Arizona and her mom, Lindsey, was a standout setter there and still ranks in the school's top 10 in assists and digs. Sister Brynn played on Torrey Pines' JV squad last year.
Reily started on the varsity squad as a freshman and of all the Falcon championship runs, this year's was the best as she was able to stay healthy and play a big part on the team.
"This year's championship was the most memorable for me because I was a senior and I had a leadership role and the team was really good," Reily said.
Right before this year's CIF tournament, Reily found out she was named a Under Armour All American, an amazing and surprising honor.
"It was incredible," Reily said of the trip to Seattle, where she and her fellow athletes attended team bonding activities and NCAA Women's Volleyball Championship games, including the semi-finals matches.
"I got to meet really cool girls," Reily said, noting five of them were PAC-12 girls she might be competing against in the fall.
The always-competitive Reily was frustrated that she was one hit away from making the finals in the skills competition, but she recognized the amazing talent that surrounded her. "They hit the ball pretty freaking hard," she said. "They were all so good, it was cool to play with the best in the country and to see what it will be like and who I'll be playing in college."
While Reily was courted by Stanford and USC for her collegiate career, she ultimately picked UCLA.
"UCLA was just more of a fit for me," Reily said, noting not only was it close to home but the team also includes four WAVE players, two of whom she played with on teams for years. "It was kind of like a natural home for me. It's really special (to have her WAVE teammates there), I'm lucky that I will be comfortable right away going into it."
As Reily has always played up an age division, most of her teammates that she played with for the last eight years have moved on from WAVE and she is on a new team this year.
"We have a really good team chemistry, we just have to work through some kinks," Reily said of her new team.
Reily plays volleyball three times a week and is working out the other four days. She admits it's a lot of work, playing and practicing so hard but she does occasionally take some time to relax. It doesn't always feel like work though, because she is so passionate about the game.
"I love it, it's basically my life and what I've wanted to do my whole life," Reily said.
---