Turf replacement project paying dividends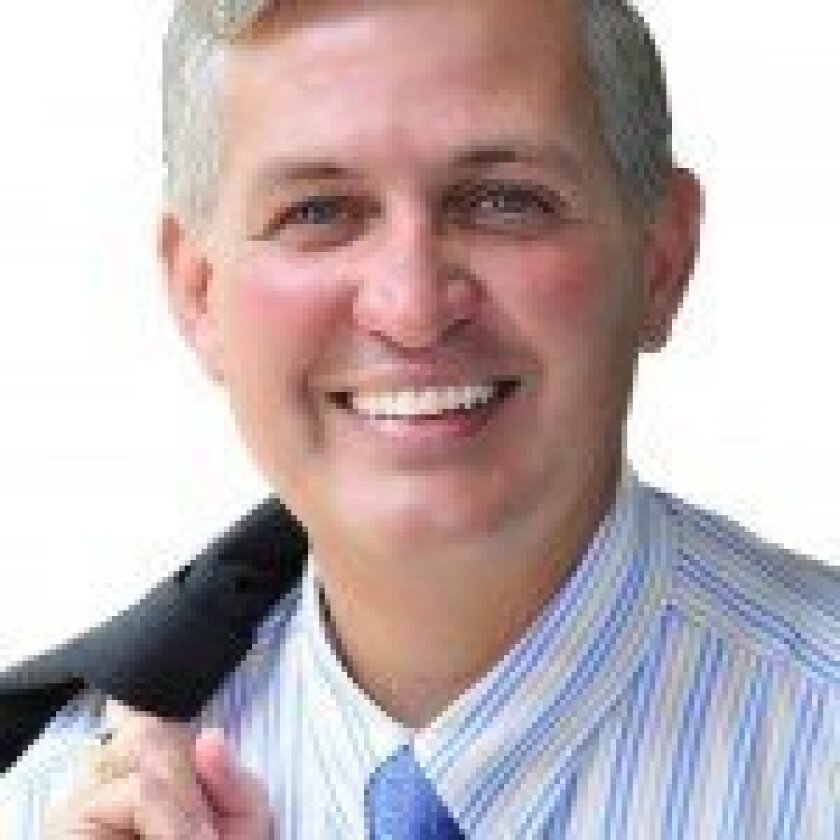 By Supervisor Dave Roberts
We are loving our new, artificial turf. All 6,000 square feet of it.
Earlier this month, the front and back yards of our Solana Beach home bustled with activity as crews ripped out a very-thirsty lawn and replaced it with nice, artificial turf that looks so real that you wouldn't know it's fake until you run your fingers through it.
The project is paying early dividends, which we expect only to increase.
The kids and dog have scampered, romped and rolled around on the fake lawn. The turf handled it with ease. An added plus is that no one tracked in a grassy, muddy mess as they traveled from the pool to the kitchen.
We are getting lots of great feedback from our neighbor, too.
And when we pull up to the two-story house we purchased from Patti Page, the singing rage, we feel we made a smart choice: Drought-tolerant landscaping would not have complemented the brick-Colonial design of the house. It needed a lawn to pull together the brick and wood.
Like all Californians, we need to do our part to save water. And that's where we expect to reap continued dividends.
Artificial turf is estimated to save 44 gallons per square foot. Over the course of a year, that will translate into 264,000 gallons of water saved. That's significant, especially as drought conditions have made conservation more important than ever.
I look forward to seeing reductions in our water bill.
The project cost $45,000, but we paid almost nothing for it up front. That's because we qualified for a loan that we can repay on our property tax bill. Property Assessed Clean Energy — or PACE — programs are available to residents of Solana Beach and other cities.
The financing option for energy- and water-efficiency projects also is available to owners of commercial and residential property in the unincorporated area. My colleague, Chairwoman Dianne Jacob, and I worked hard to bring the PACE program to the County of San Diego.
In a competitive marketplace, a number of lenders offer PACE loans. For our project, we chose HERO, a company with offices in Carmel Mountain Ranch.
To help recover costs, we have applied for a $2-per-square-foot rebate from the Metropolitan Water District of Southern California, which provides this cash incentive for people who replace traditional lawns with a drought-tolerant alternatives.
With the HERO loan, an anticipated rebate and easy financing, the project made good sense for our household budget.
It's expensive to keep a 6,000-square-foot lawn looking good. With reductions in water and gardening bills, we expect to recover our investment in nine years.
Dave Roberts represents the Third District on the San Diego County Board of Supervisors.
---