Volunteers pack 80,000 meals in Solana Beach to fight hunger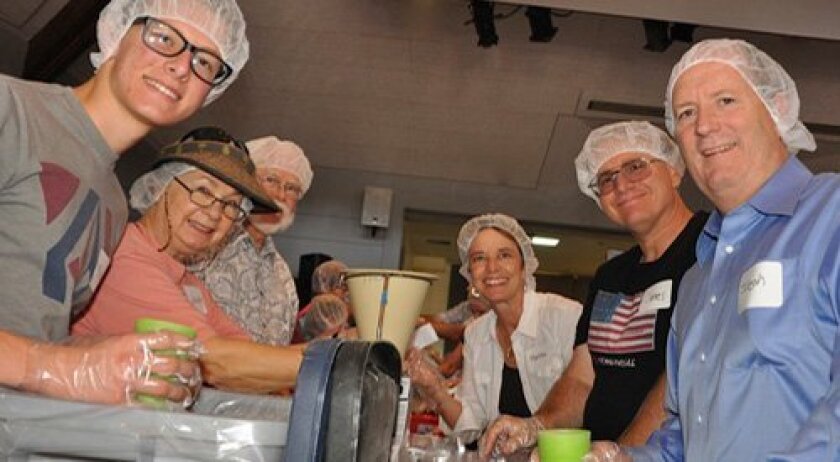 "Never doubt that a small group of thoughtful committed people can change the world. Indeed, it is the only thing that ever has." — Margaret Mead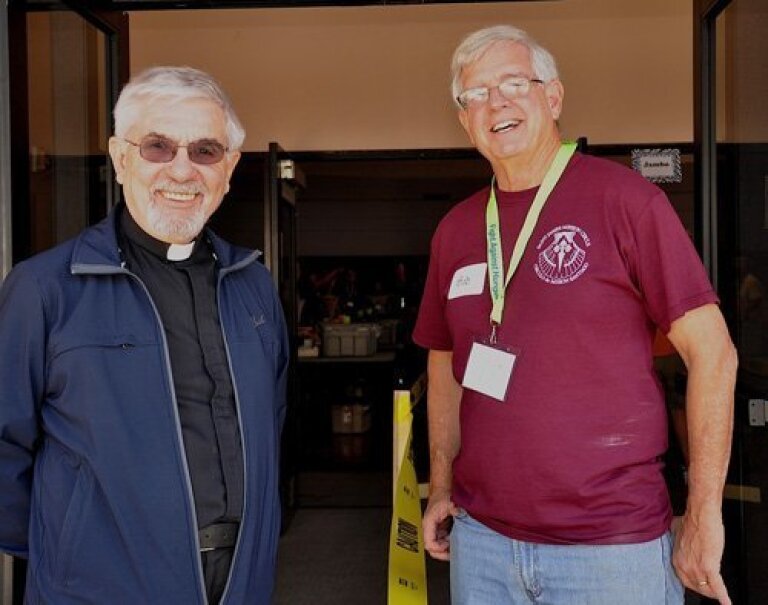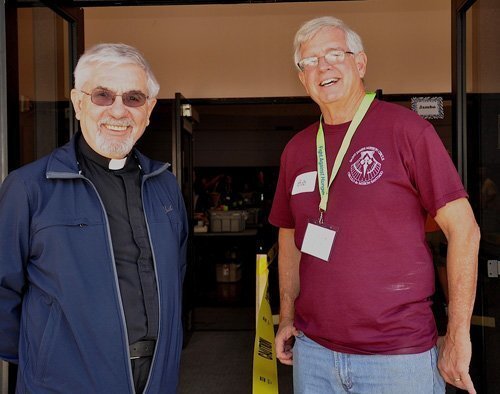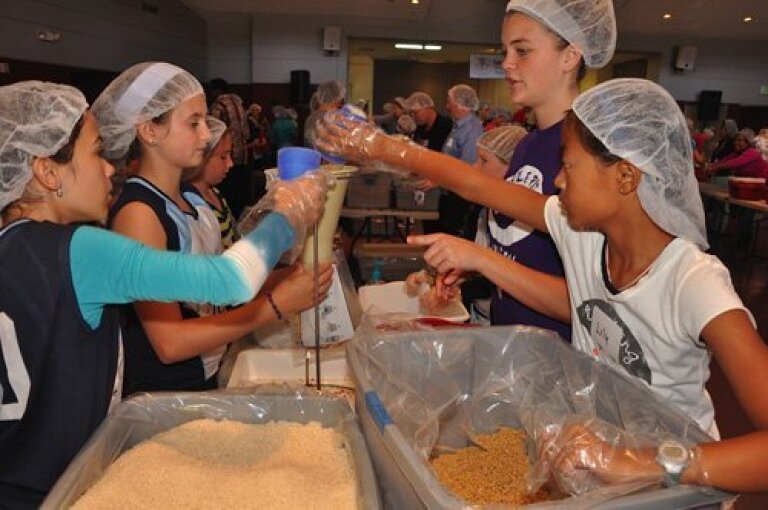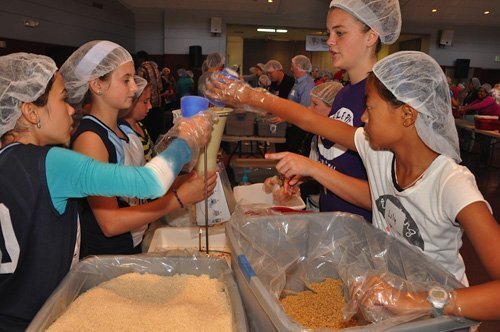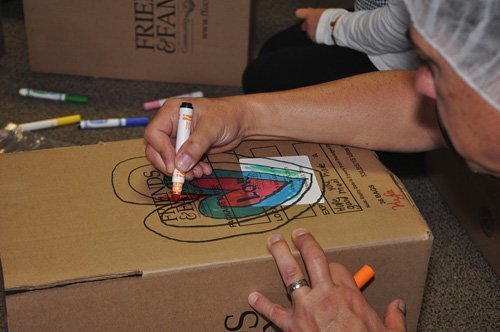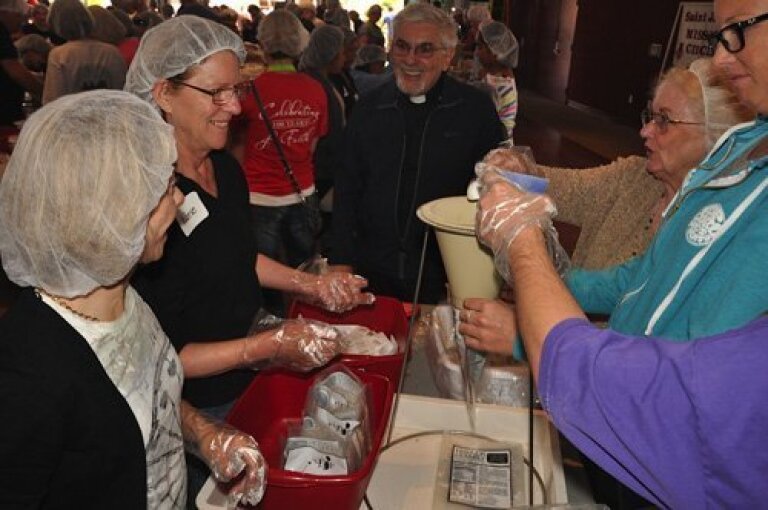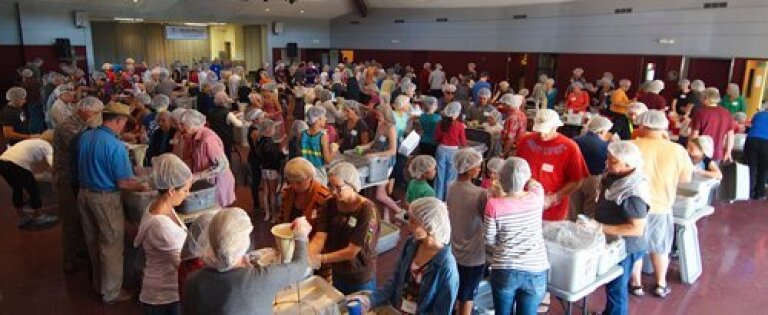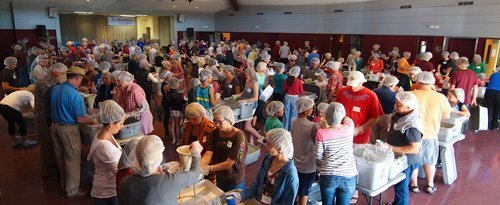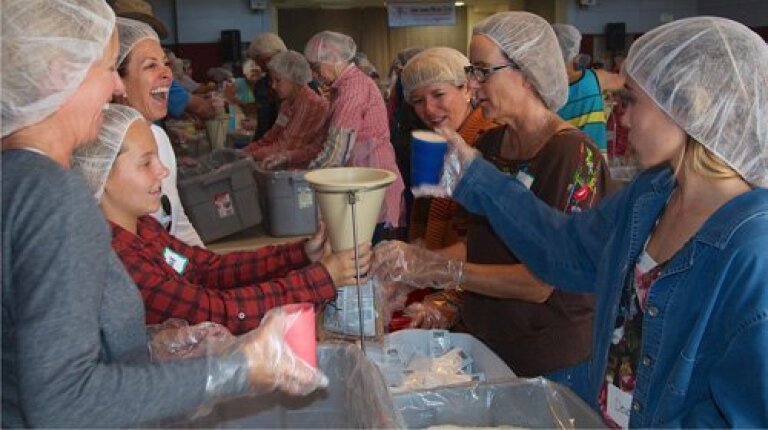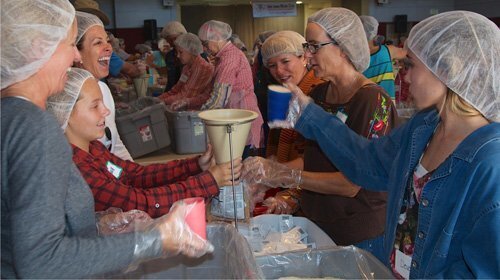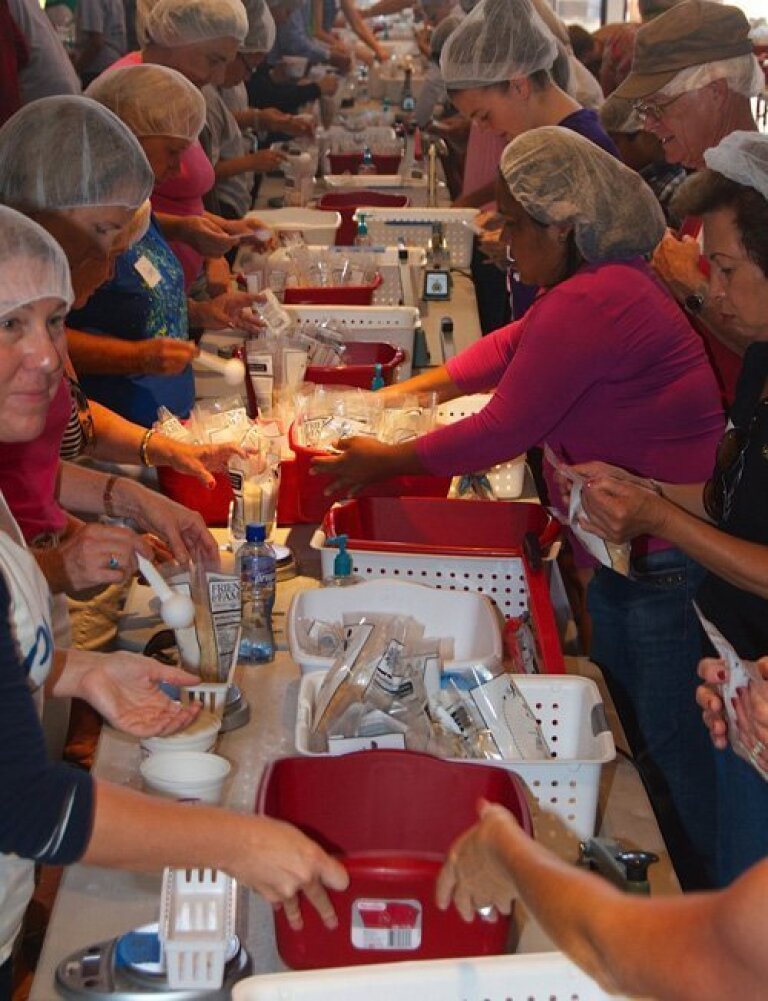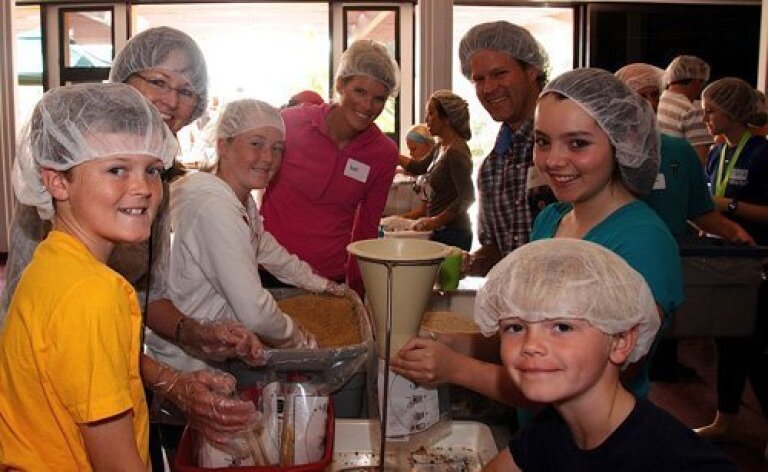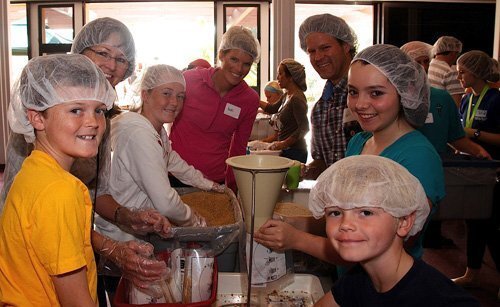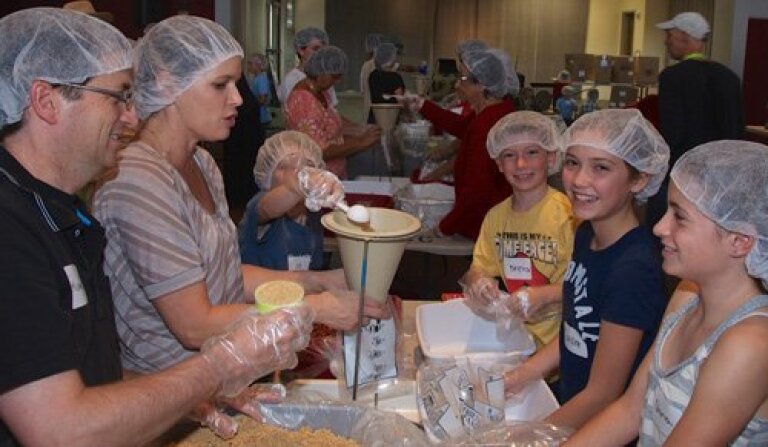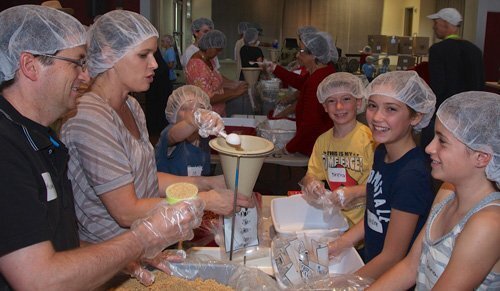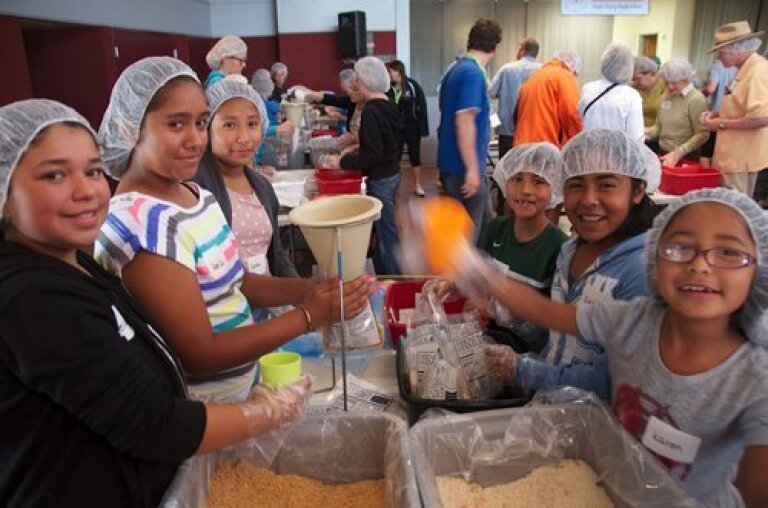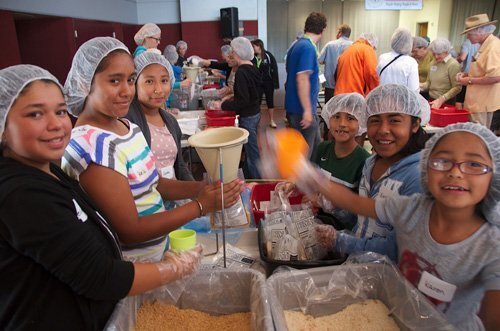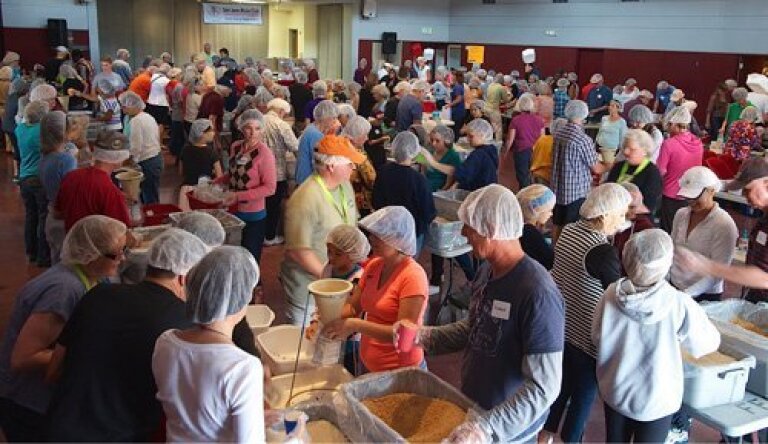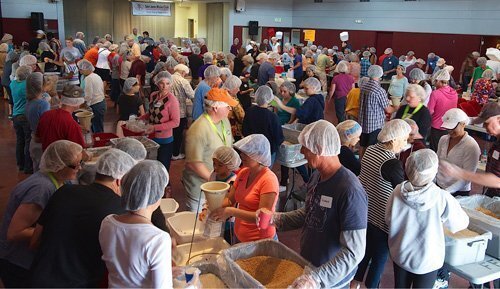 Hundreds of volunteers from the St. James-St. Leo Catholic Community came together on Oct. 13 to package 80,000 meals to feed starving children, locally and to send to Tanzania, Africa. The volunteers, ranging in age from 3 to 92, assembled bags of nutritionally complete meals at the Parish's third food packaging event.
The bags were weighed, sealed and packed into shipping boxes decorated with hand-drawn art and hopeful messages for recipients. Volunteers worked diligently, chatting with old and new friends and listening to energizing music, while others in attendance gave witness to the great need for the food packages which they personally delivered to Haiti, the Dominican Republic and Tanzania. St. James Mission Circle partnered with Friends and Family Community Connection (FFCC) of Rancho Bernardo to sponsor the event.
FFCC began in 1996 with founder Phil Harris picking up garbage in a local apartment complex and praying: "God, please show me how to care for the needs of this neighborhood." Since its start, FFCC has grown to include many partners and community associations. In addition to local community efforts across greater San Diego area, FFCC has also undertaken national programs in Haiti and Tanzania, Africa to feed and educate the children of those countries.
This was FFCC's 54th food packaging event, chaired by Mission Circle Ministry Coordinators, Shirley and Bob Giese, parishioners at St. James. Several more food packaging dates were scheduled locally as of this press release. To volunteer at a future food packaging event, visit the FFCC website at
---