Westroot to bring casual dining to Pacific Highlands Ranch in Carmel Valley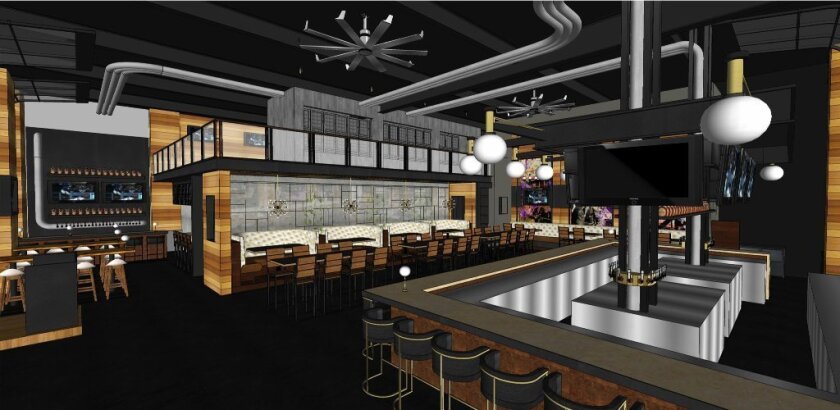 A new neighborhood gathering spot with good grub and craft brews is now under construction at the Village at Pacific Highlands Ranch. Courtesy of one of San Diego's favorite dining groups, Westroot Tavern aims to take root at the end of March, near the new Crunch Fitness.
The Verant Group, composed of owners Eric Lingenfelder, Mark Cirillo and Joe Vaught, opened their first location, Tavern at the Beach, 17 years ago in Pacific Beach.
Since 1999, the group opened sandbar in Mission Beach, True North Tavern in North Park, barleymash downtown and their newest location, Uptown Tavern in Hillcrest three years ago.
The group doesn't have a set model—all of their spots have their own unique personality and Westroot will be no different.
"What we do is look at the neighborhood and try to fulfill a need and fit what we feel is best for the neighborhood," Lingenfelder said.
Westroot's concept will be chef-driven, really focused on good quality, local food in a casual, fun environment. The menu will feature reasonably-priced, seasonal favorites, including fresh seafood and meats, along with speciality cocktails and local beers. Lingenfelder hopes it will be a place people will feel comfortable coming to on a regular basis to grab a bite for brunch, lunch, after work, dinner and late night dining.
There will be a focus on sports with a 30 HDTVs, live entertainment and an opportunity for an indoor/outdoor feel with roll-up garage doors and patio space with fire-pit tables, fronting the Village's central courtyard.
Westroot will have approximately 30 beers on tap, with beer lines running out of the cooler on a mezzanine, feeding down to the two bars below, much like a root system. A large bar will be the center focus of the spot, drawing a lot of energy while a smaller back bar will provide a spot for private parties and to-go food pick-ups. Bluemotif Architecture is designing the space, the same firm behind Little Italy's Prepkitchen and Kettner Exchange. The look features lots of natural wood paired with black steel, cozy booths and modern bar stools and light fixtures.
Lingenfelder has already been a part of the Village since the beginning as he also owns Overload, the shoe and skateboard shop just a few doors down from the incoming Westroot. His group Verant had long-been looking to expand into North County with a restaurant concept but they hadn't found the right location. As the Village began developing, they thought it would be a good match.
"Watching the growth of Carmel Valley and along the 56 I think the timing is right," Lingenfelder said. "The Village is a great center and I think we will really fulfill a need that's up here."
When the Village made the official announcement about Westroot recently on its Facebook page, the abundance of "likes" seemed to reflect Lingenfelder's hunch is right.
"This is exactly what we need and have been waiting for," commented resident Kimberly Fultz. Visit: phrvillage.com.
---