When the school bell rings, it's time for eating smart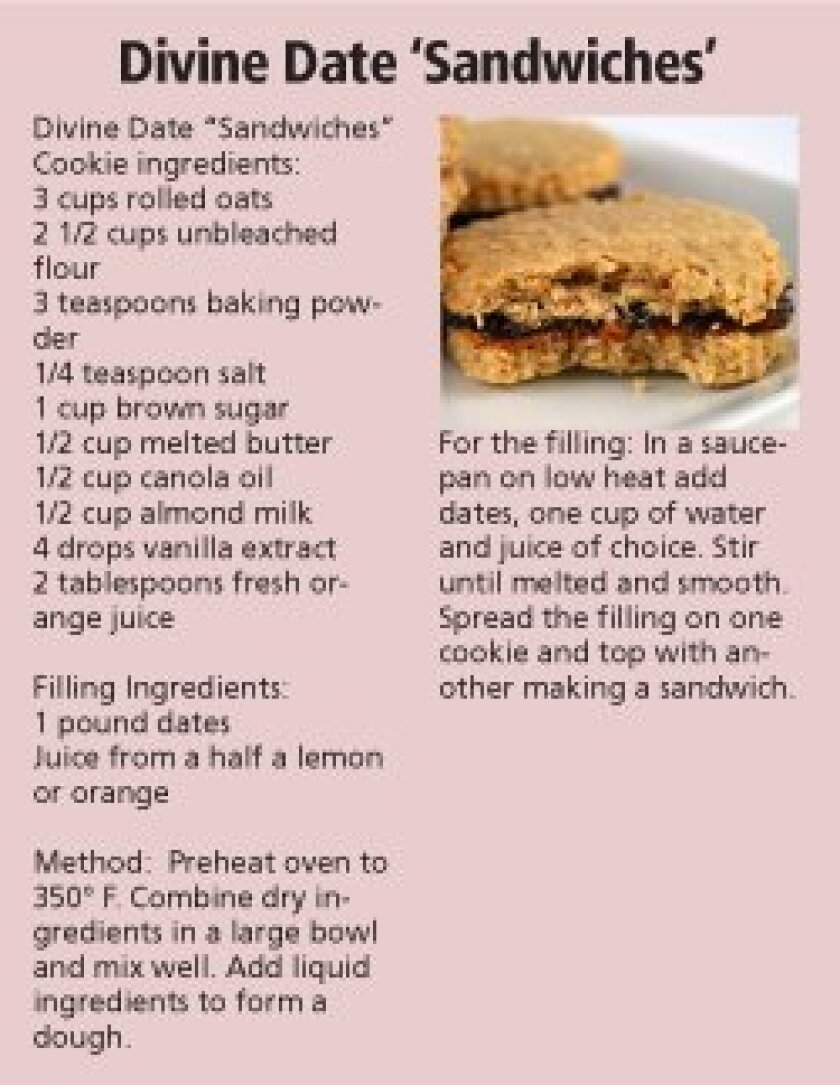 catherine-kaufmanCatharine Kaufman
When Wilma Flintstone and I were classmates at Bedrock Elementary School, au courant lunches consisted of peanut butter and jelly sandwiches on Wonder white, a Red Delicious apple coated with wax and pesticides, and a Twinkie all stuffed in an aluminum Donny Osmond lunchbox. Times they are a changin'.
Here's a primer on more healthful school eats with some advice on college cuisine to keep students' minds and bodies fit and humming at optimum capacity.
Almond Joy
Swap out persona non grata peanut butter (naturally laced with aflatoxins that trigger assorted allergies and reactions) for heart-healthy, diabetic-friendly, brain-stimulating, energy-boosting almond butter.
Almonds (packed with mono-saturated fat, protein, potassium, magnesium, copper, folic acid, fiber and Vitamin E) have been linked to spurring intellectual development in children. They satiate hunger pangs to prevent the munchies and weight gain, and stimulate the manufacture of energy, acting as nature's Roto Rooter to keep away that logy feeling. Spread that almond butter on some whole wheat or gluten-free oat bread, or toss some raw nuts in a green or fruit salad or eat them straight up with dried cherries, cranberries or raisins.
Over the Rainbow
Try Jungle Green grapes, Radical Red radishes, B'dazzled blueberries and Neon Carrots. Mix it up with chewy edamame drizzled with honey soy sauce, crisp sugar snap peas with creamy artichoke dip, dates coated in toasted almonds, watermelon chunks with mint and a feta crumble, and slices of mango with a savory sprinkling of cayenne, chili powder and sea salt.
Dial up the immune system with a vanilla bean yoghurt dip, nature's probiotic that boosts intestinal health.
Energy Boosters
Pack foods to fuel their engines like beans or legumes loaded with fiber, protein, iron, magnesium and selenium. A bean salad blending kidneys, chickpeas, cannellini and black beans in a light vinaigrette is a hearty and tasty snack. Hummus comes in variations from sweet red pepper to spicy eggplant garlic and goes great with pita chips or mixed raw veggies.
Keep Your Cool
From early morning when they leave home till lunch period five hours have lapsed — enough time to spoil petrified rock. Pack perishables in a thermal lunch bag or add a cold pack. Where possible, include indestructibles (like frozen grapes that will also keep other foods cold), wholesome fruit and nut muffins or breads, date squares or apricot bars along with whole, hand-held fruits.
ABC's of H2O
Nothing's better than good old-fashioned, teeth-friendly water to beat hydration and thirst. Jazz it up with their fave flavs of sweet and savory splashes of juice, syrups or essences of vanilla, mint, berry, lemon, cucumber or even chocolate.
Nix the Freshman 15
Join the Kitchen ShrinkMany college dorms have full-service kitchens so freshmen they don't have to pack on the pounds with greasy, fried, fast foods and other edible vice. It's time for Ramen soup to take a sabbatical with fresh, healthy alternatives.
Tortillas have gone wild with everything from whole wheat to gluten-free spelt; do Mediterranean with hummus, Persian cucumbers and shredded carrots; consider an Italian version blending marinara sauce, black olives, mushrooms and mozzarella.
Grilled chicken or wild mahi mahi can be prepared Asian-style with teriyaki or American BBQ. For sweet tooths, spread fruit (like a mashed banana) with cinnamon (or berries) with a chocolate drizzle. For those die-hard Ramen soup lovers, create a healthier version with organic udon noodles, vegetable broth, antioxidant broccoli florets, assorted immune-boosting mushrooms, wild-caught shrimp or cubes of tofu.
---