Young Del Mar musician to play at Museum of Contemporary Art
By Kristina Houck
Kayla Iwane turned to music when she and her family had to flee Japan to escape the effects of the Fukushima nuclear disaster.
Now a part-time Del Mar resident and a senior at Idyllwild Arts Academy, the 18-year-old will perform alongside her classmates Feb. 2 at the Museum of Contemporary Art San Diego.
"Music very much helped me," said Kayla, who has played the violin for 13 years. "Every time I feel lost, music is the only thing that keeps me going."
Born in Japan, Kayla was attending Interlochen Arts Academy boarding high school in Michigan when the Fukushima facility started releasing radioactive material in March 2011. To be closer to her family, she returned to Japan and enrolled in an arts school in her hometown of Wakayama.
Less than 400 miles away from the plant, the city wasn't devastated from the nuclear accident. Nevertheless, Kayla's mother, Cathy Iwane, found high levels of contamination in fish and trace elements of contamination in milk. Using a Geiger counter, a tool that measures ionizing radiation in the atmosphere, she tested her family's food for a year before she and her husband decided it was time to relocate their family.
"It was affecting all the food, so we had to leave," Kayla said. "It's really sad because I lived in Japan for 16 years. All my friends are there. I came here without knowing anybody in San Diego. It was hard in the beginning."
Kayla's mother and 14-year-old sister, Alyssa, live in Del Mar. An activist for safety, Cathy Iwane fought the effort to restart the San Onofre nuclear power plant.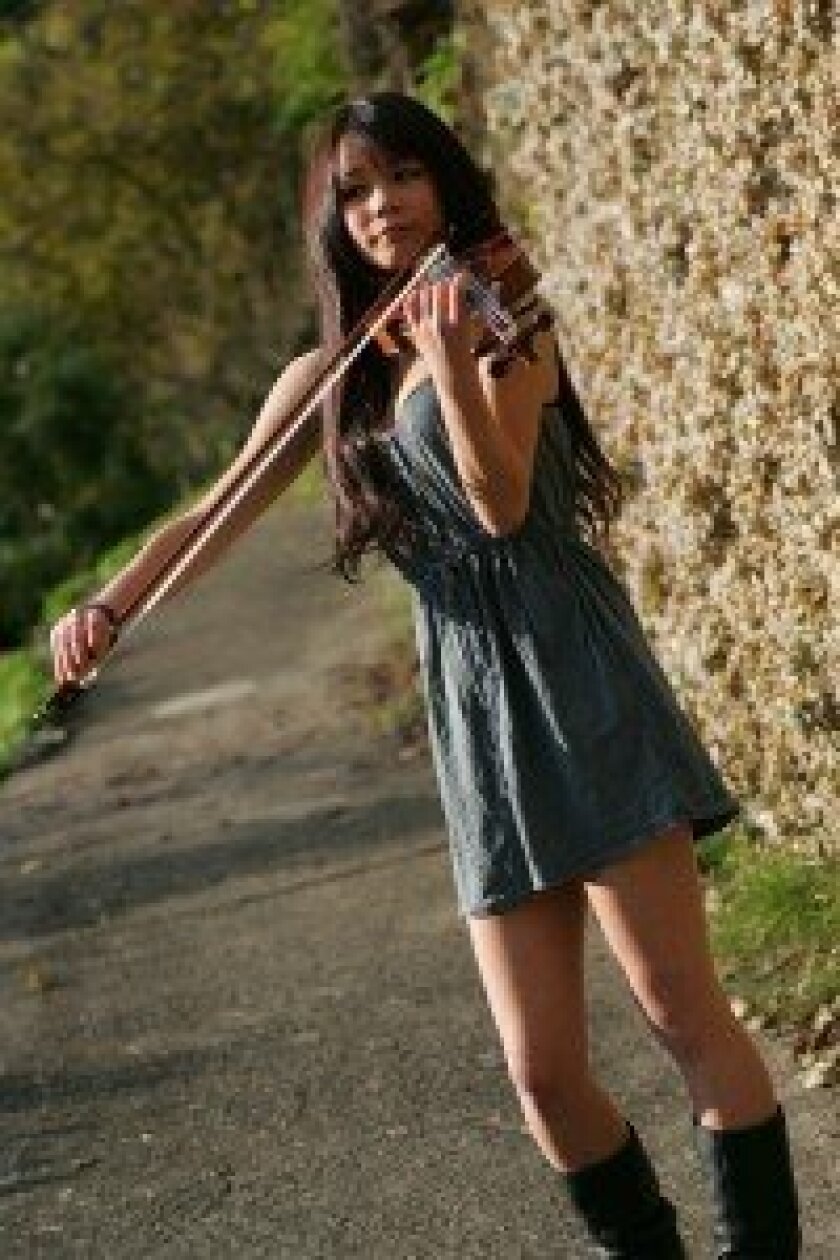 Kayla's father still lives part-time in Japan, where his company is based. Kayla is one of 300 students enrolled at the boarding arts high school in Idyllwild.
"I love performing because of the adrenaline," said Kayla, who enrolled as a junior at the academy in September 2012. She plans to attend a music conservatory after high school.
"I really like that feeling and reacting to the audience. I just love it. It's my favorite thing to do."
Featuring Kayla and her peers, the Idyllwild Arts Academy Orchestra is set to perform a selection of concert pieces, including "Romeo and Juliet" by Pyotr Ilyich Tchaikovsky and "Prelude and Scherzo" by Dmitri Shostakovich during a free concert on Feb. 2.
The event will take place from 2-4 p.m. in the Sherwood Auditorium at the Museum of Contemporary Art San Diego, 700 Prospect St. in La Jolla.
"It's my first time performing in San Diego," Kayla said. "I'm very excited! It will be fun."
For more information, call 951-659-2171 Ext. 2343 or visit www.idyllwildarts.org.
---