'Youtheletes' offer Rugby Clinic in Carmel Valley Oct. 18-19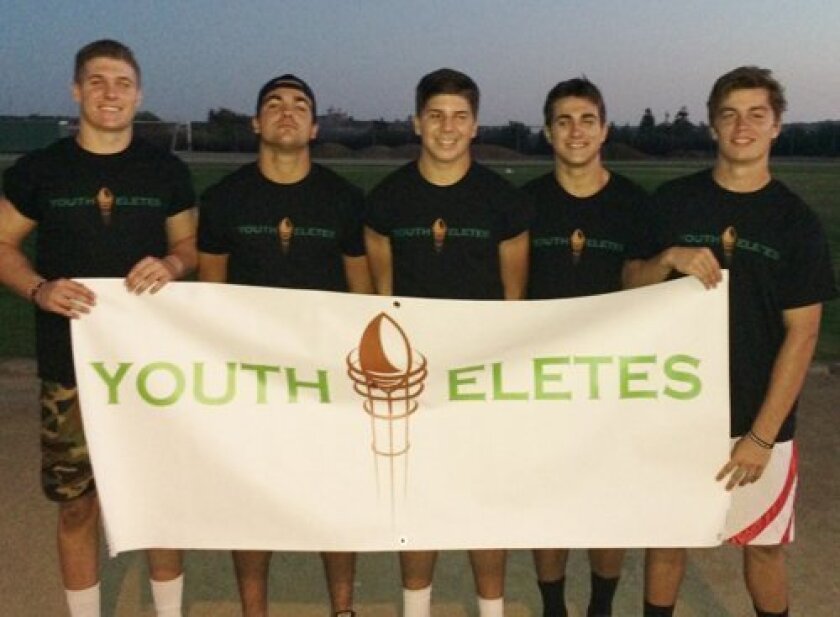 Youtheletes announces a Rugby Clinic Saturday and Sunday, Oct. 18 and 19, for students in grades 3-8. The clinic will focus on teaching skill and the fundamentals of rugby in a friendly environment, with no experience necessary.
Both days will be taught by senior varsity members of the Mustangs Rugby Club, who have made great strides together in the sport and want to share their experience with others. These varsity Mustangs earned their way to the national competition in Elkhart, Ind., this year, where the team placed fourth in the nation.
Youtheletes coaches are young people teaching young people their techniques, strategies, and love for the sport that has brought them so much success.
The Youtheletes Rugby Clinic is organized by Omar Rodriguez and Dylan Fetzer, who, with Torran Raby, Jeremy Fleet and Adam Wilson, promise a weekend that will be informative and fun for all. Each of the athletes has earned honors in the sport, including All-Star Griffens and in the case of Torran, a U-18 All-American status.
Rugby offers the ability for athletes to run, pass and kick the ball in an effort to score tries (rugby-speak for a goal or touchdown). An Olympic and collegiate sport, it is gaining in popularity as more and more young men and women are exposed to the game.
The Youthelete coaches agree that the best way to learn rugby is to try it! Although it's a very physical sport, when played correctly, rugby is much safer than many other sports. Everyone is invited. Participants do not need any experience in rugby, just a desire to learn the game. For information and to register, visit www.Youtheletes.com.
---