Solana Beach's energy plan meeting expectations, city says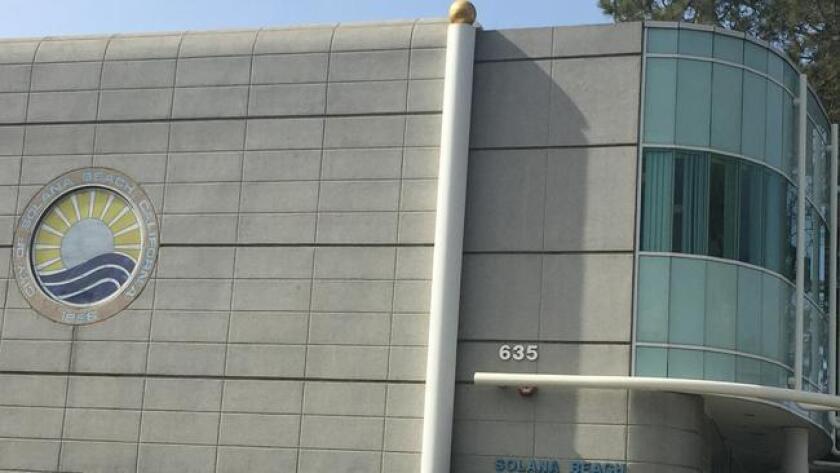 While Solana Beach's community choice aggregation program has met city expectations this year, consultants are cautioning that revenues could be lower than projected in the coming years.
During the first three months of the city's Solana Energy Alliance (SEA) program — which Solana Beach launched in June to further reach its goal of using 100 percent renewable energy by 2035 — the city has collected about $1.1 million in net results, which is about what the city had anticipated. City staff also anticipate revenues to continue to come in higher than projected and are looking at ending the year at about $1.1 million.
"We're trending generally right on schedule of where we thought we would be, and actually are doing a little bit better," a consultant said at the Nov. 28 city council meeting.
Additionally, the SEA, an alternative to San Diego Gas and Electric (SDG&E), is serving about 92.1 percent of eligible residential customers and 99.2 percent of commercial customers. About 94 percent of total electricity used in Solana Beach is provided by SEA.
Current average bill savings have met city expectations, city staff said. The savings equate to approximately 2.2 percent of the customers overall bill, which includes energy costs and transmission and distribution (T&D) costs. SEA's goal was to set rates at 3 percent lower than SDG&E's energy costs, which it has achieved, city staff noted. The T&D costs, of which both SEA and SDG&E pay the same amount, results in the overall bill savings of 2.2 percent. Most bills are seeing more than 4 percent of savings on the energy side, said Assistant City Manager Dan King. SDG&E rates are scheduled to go up January 1st, and SEA will adjust rates accordingly based on council direction, through a public process, shortly thereafter.
But the financial outlook for the coming years appears to be a bit grimmer, said Jeff Fuller, a consultant for The Energy Authority (TEA).
In April, the city had forecasted that by the end of 2022, cumulative net revenues would be about $3.9 million. Now, the city is looking at a number closer to $1 million.
Fuller said this reduction can be attributed to an increase in energy costs and generation rates from SDG&E. The Public Utilities Commission also recently decided to increase the exit fees that residents pay SDG&E to purchase energy elsewhere. Those fees could rise as much as 50 percent, according to a city report.
While the council members appeared a bit disheartened regarding those results, they remained optimistic.
"When I was reading the report, it seemed a little like, 'Gosh darn, the numbers aren't where I want them to be,'" said council member Lesa Heebner. "But we're going to survive and flex with this as part of the local control that we're able to have with the CCA."
Editor's note: This article has been updated with a factual correction.
---
Get the Del Mar Times in your inbox
Top stories from Carmel Valley, Del Mar and Solana Beach every Friday.
You may occasionally receive promotional content from the Del Mar Times.