Solana Beach council appoints two more commissioners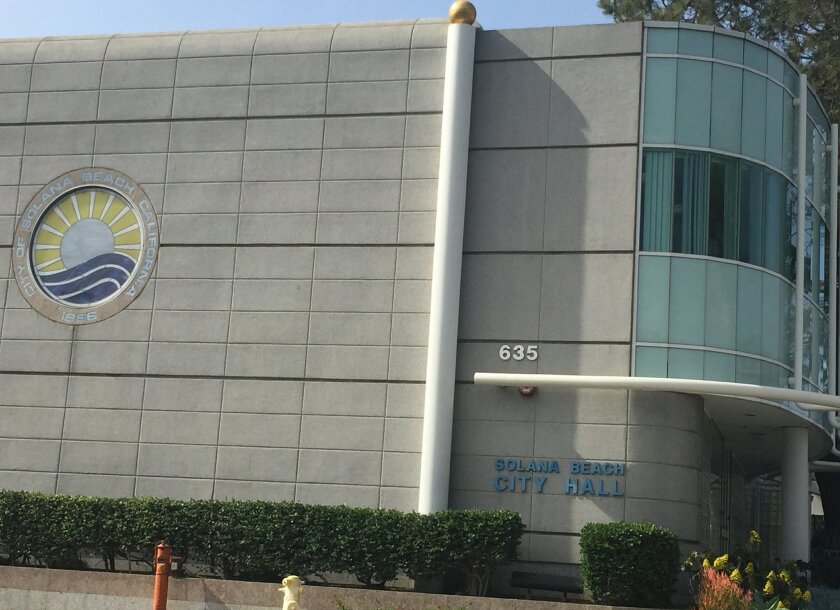 Two weeks after filling 18 of 21 vacancies on the city's five citizen commissions, the Solana Beach City Council appointed two more commissioners.
In a unanimous vote, the council on Feb. 10 appointed Judith Hamilton to the Budget and Finance Commission.
Every council member has an opportunity to nominate members of the Budget and Finance Commission, as well as the View Assessment Commission, but appointments have to be confirmed by the whole council.
Councilwoman Ginger Marshall nominated Hamilton during the Jan. 27 meeting, but the motion did not pass as only she and Mayor David Zito voted in favor. Deputy Mayor Peter Zahn and Councilwoman Lesa Heebner voted against the motion, and Councilman Mike Nichols was absent from the meeting.
Because Hamilton was not present at the meeting, Heebner suggested reappointing commissioner Craig Nelson to the position. With discord on the dais, Nelson later said he would not have applied, had he known Marshall planned to nominate someone else. Nelson was originally appointed by former Mayor Thomas Campbell, who retired from the council in 2014.
"Councilmember Marshall inherited me from her predecessor when she was awarded the council seat," Nelson said at the Feb. 10 meeting. "It is her prerogative to nominate her representative.
"The city is in great financial status and in wonderful hands," he added. "It's been a pleasure to serve. I still think Solana Beach is the greatest city on the planet. I'm not going anywhere, so I'll be around."
Council members thanked Nelson for his years of service to the city.
"The city's financial condition, I think, is due at least in part to your dedication and attention and continuity," Zahn said. "You've been at it for a long time — not to mention your expertise and qualifications."
"You've done a great job," Marshall added. "Sometimes I think a new face is good and change is good. I'm sure you'll have plenty of opportunity in the future to rejoin the committee, if you so desire."
Hamilton was appointed to a two-year term ending January 2018. A resident of Solana Beach since 1977, Hamilton has worked as a certified public accountant for 38 years and has had her own firm in the city for decades.
"We feel that we make a very positive footprint in the city of Solana beach," she said.
Prior to the vote, Heebner informed Hamilton she simply wanted the opportunity to interview her and confirm her availability for the role.
"I never had any questions as to your qualifications," Heebner said. "It was very clear from your application."
The council also unanimously appointed Nellie High to the Public Arts Commission. There is still one seat vacant on the commission.
---
Get the Del Mar Times in your inbox
Top stories from Carmel Valley, Del Mar and Solana Beach every Friday for free.
You may occasionally receive promotional content from the Del Mar Times.