Solana Beach re-releases beach recreational value report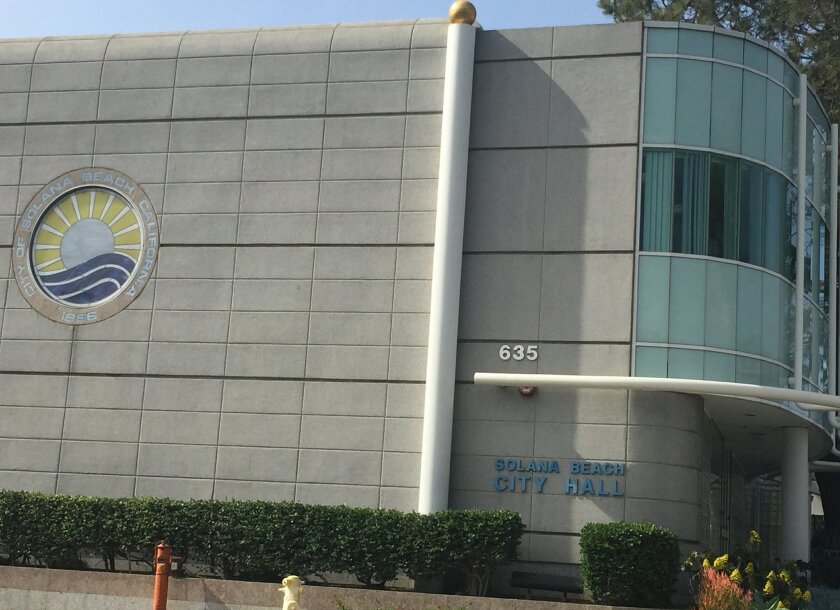 Solana Beach recently released a revised report that determines how much property owners should compensate the public for beach that is lost when seawalls are constructed to protect private property.
In a 4-1 vote, the Solana Beach City Council on Feb. 24 authorized the publication of the revised draft public recreation impact fee study and local coastal program land use plan amendment for a six-week public review and comment period. Councilwoman Ginger Marshall cast the sole dissenting vote.
The study initially set the public recreation impact fee at $870 per linear square foot for sea walls permitted this year. Now, the fee will be determined on a project-specific basis and will include both a linear foot and a square foot component associated with the design and location of the proposed bluff retention device.
For a seawall of 50 feet in length and 2 feet wide without a notch or overhang, the total fee would equate to $431 per linear foot in 2016. A seawall of 50 feet by 2 feet and a notch or overhang of 8.2 feet in depth would result in a total fee of $939 per linear foot in 2016. The fee would increase over a 20-year period to $686 and $1,309 per linear foot, respectively, for these same seawalls if constructed in 2026.
According to City Manager Gregory Wade, the actual fee will be dependent upon project-specific conditions including the size and location of the bluff retention device, the amount of beach area that would otherwise be "immediately available" for recreation purposes, and other site-specific factors.
The draft fee study was originally released Nov. 18, 2015 through Jan. 22, 2016.
Following the 66-day public review period, the city received six comment letters. Feedback focused on the selection of the economic model, beach area calculation, discount rate and consumer price index, percentage of wages and consumer surplus, surfer expansion factors, block failure assumption, and future fee study updates.
In response to the comments, city staff and consultants conducted additional research and analysis. As a result, some of the variables and assumptions used in the fee study were refined, resulting in a modified fee recommendation.
Rather than a flat rate, the formula used to calculate the fee now includes both linear- and square-foot components and can be applied on a project specific basis. Among other changes, the beach area was also recalculated and increased from 15.5 acres to 18.8 acres.
The fee is required as part of a Local Coastal Program Land Use Plan, which the city adopted in 2013. A Local Coastal Program regulates development in the coastal zone and is required by the California Coastal Act of 1976 to ensure coastal areas are used and developed according to statewide public objectives.
Solana Beach released a draft study in 2010, prior to adopting its Land Use Plan. The city received a $120,000 grant from the Coastal Commission to update the study. All work must be completed by the end of April.
Comments on the revised draft fee study and land use plan amendment must be submitted by 5 p.m. April 6. Comments should be directed to Bill Chopyk, the city's community development director. Comments can be hand-delivered, mailed or emailed to the city.
The final report and any additional comments will be presented to the council. After council approval, it will be submitted to the California Coastal Commission by the end of April.
---
Get the Del Mar Times in your inbox
Top stories from Carmel Valley, Del Mar and Solana Beach every Friday for free.
You may occasionally receive promotional content from the Del Mar Times.