Discover How Much Fun Summer Can Be At Del Mar Pines School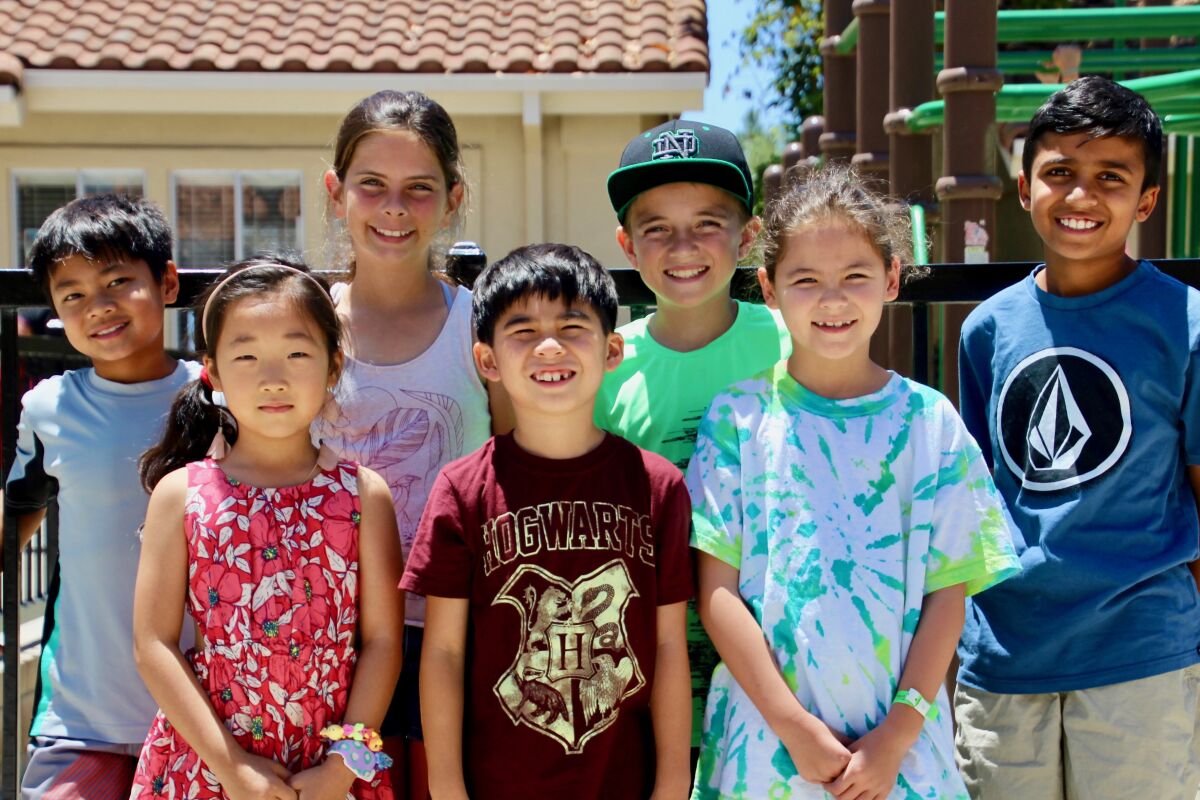 Registration is now open for Del Mar Pines School's Summer Discoveries Program at www.delmarpines.com. For more than 25 years, we have welcomed the San Diego community to our school to participate in theater, learn to cook, play chess, and much more.
Every year we hear parents say that their children learned more in our three-week summer program than they learned all year. Not only do our classes help prevent summer slide but they also allow students to make real progress in a few short weeks. Parents appreciate the safe space for children where they can get a jump on the next year's curriculum.
Parents can customize their children's classes with 3-hour morning classes from 9:00 am - 12:00 pm, with the option of adding classes in the afternoon until 2:30 pm. All classes are Monday through Thursday with no classes on Friday.
This year, we are offering two 3-week sessions with Session 1 from June 19 to July 6 and Session 2 from July 10 to 27. All classes are open to any student in the San Diego community. All classes are filled on a first-come, first-served basis.
Taught by our exper Del Mar Pines teachers as well as some excellent teachers in the area, the classes offer a variety of choices to meet the interests of all children. Some of the options include photography, Spanish, Photoshop, LEGO building, coding, creative writing, reading and writing explorations, and sports. All summer classes continue the Del Mar Pines School focus on academic and personal growth.
Summer Discoveries is a great opportunity to get involved in Del Mar Pines School's amazing music and theater programs. There are musical theater classes for kindergarten through sixth graders, where students create their own musicals complete with songs and sets. The Broadway Bound production for family and friends on the last day of class is always exceptional and the children are so proud of what they are able to accomplish. .
Whether the goal is to be better in math, to learn to code, or to find their voice through music and art, summer is a great time for fun, enriching classes that foster the growth of inquisitive, enthusiastic, responsible, and compassionate young people.
Del Mar Pines School is a secular, private elementary school (grades K-6) in the Carmel Valley area of San Diego California. Founded in 1978, Del Mar Pines School continually provides students with excellent academic programs which promote children's curiosity for learning, confidence and determination, while also developing well-rounded children of strong character.
Get the Del Mar Times in your inbox
Top stories from Carmel Valley, Del Mar and Solana Beach every Friday for free.
You may occasionally receive promotional content from the Del Mar Times.