Santa Fe Christian football team stymied by undefeated Christian
Mistakes and an inability to convert offensive opportunities doomed Santa Fe Christian football team in a 33-10 home loss to undefeated Christian Friday afternoon, Sept. 21. Coach Jon Wallace's Eagles slipped to 3-2 on the season while Christian improved to 5-0.
"They played an 'A' game and we didn't," said Wallace matter-of-factly, "And they've got a really good team over there. That was a tough loss for us.
"Any coach will tell you, you can't get a bunch of yards and not put points on the board—especially if your offense is rolling."
The visitors took advantage of Santa Fe Christian errors from the outset. Christian recovered an Eagle fumble and turned it into the game's first score on a 15-yd. Javier Jimenez dash in the first quarter, going up 7-0. The Patriots fell on another SFC fumble in the second quarter and rode the running of Jimenez most of the way down the field, including the final three yards for the senior's second touchdown put with 7:17 to go in the half.
Down, 14-0, Santa Fe Christian, which had decent success running between the 20's, started moving again, keyed by a winding 19-yd. run by senior Will Littlejohn. Senior Jack Miles, a battering ram inside while racking up 99 yds. on the day, got a first down on a fourth and two in Christian territory and the Eagles seemed well-placed to get back in the game. But the drive stalled and they had to settle for a 24-yd. Jack Bosman field goal in the final minute of the half. It was 14-3 at the break.
Christian opened the second half with a 37-yard kickoff return by Christian Salacup. SFC senior defensive back Caden Gietzen made a big play after sniffing out a reverse and Santa Fe Christian appeared to be regaining momentum by forcing a three-and-out. But on what might have been the biggest play of the game, Christian senior Alexander Gonzalez bolted 31 yds. with a fake punt and subsequently caught a 29-yd. shovel pass from Owen Easley to make it 21-3 and desperation time for the home team with 8:40 left in the third quarter.
The Eagles refused to fold, however, and with senior quarterback Michael Linguadoca doing the brunt of the work got back into the red zone. This time they found success. Linguadoca pitched left to Kian Hogan and the junior strung out the Patriot defense, picked his spot, dove to the goal line and it was 21-10 with 30 seconds remaining in the third quarter.
Any elation on the SFC sideline was quickly doused when Gonzalez returned the ensuing kickoff 96 yds. and the deficit was back at 17 points with one period to go. In the fourth, the Patriots used another big fourth down play to get in position for a nine-yd. Gonzalez burst that resulted in his third TD of the second half, concluding the scoring. From Wallace's point of view, the outcome meant there was plenty of work ahead for his squad.
"We've got some things that we've got to figure out," said Wallace. "First would be how do we execute better. We've been a sloppy team all year. We've shot ourselves in the foot, even in our wins."The first opportunity to turn things around will come this Friday (Sept. 28) when SFC hosts St. Margaret's of San Juan Capistrano at 3 p.m.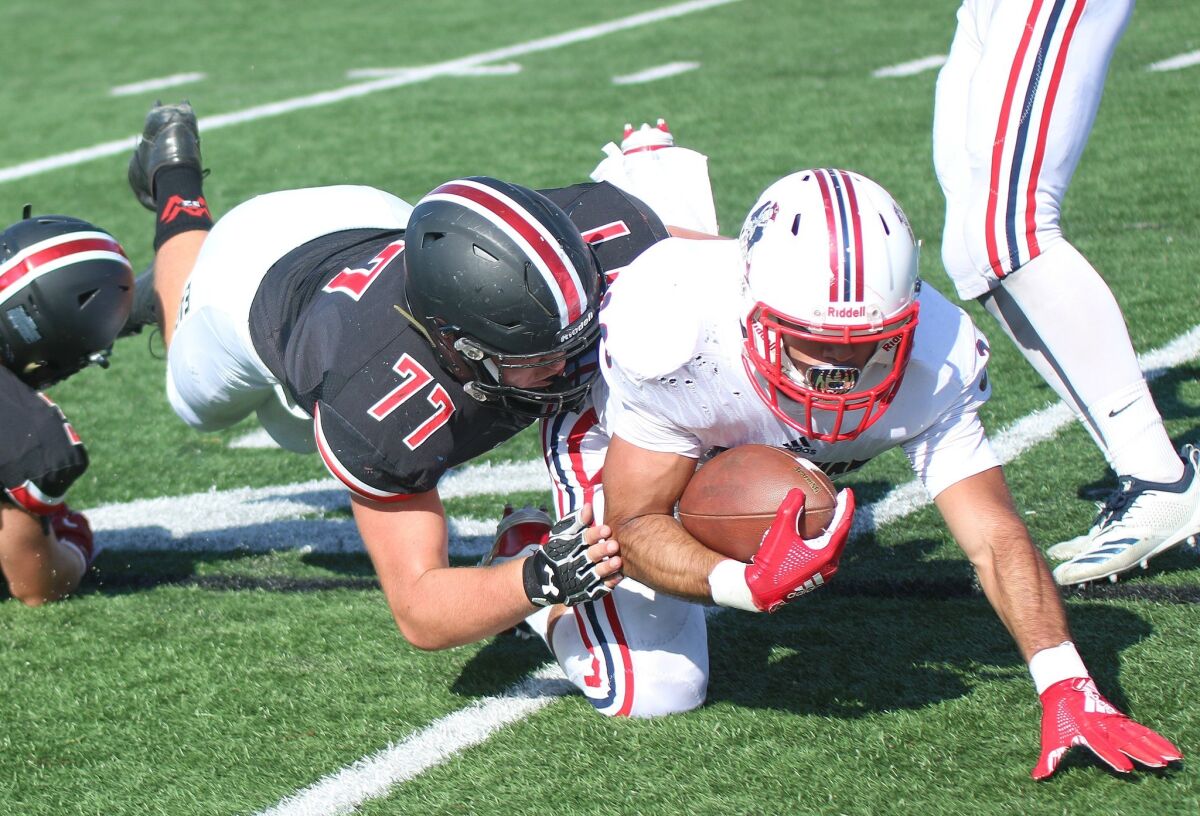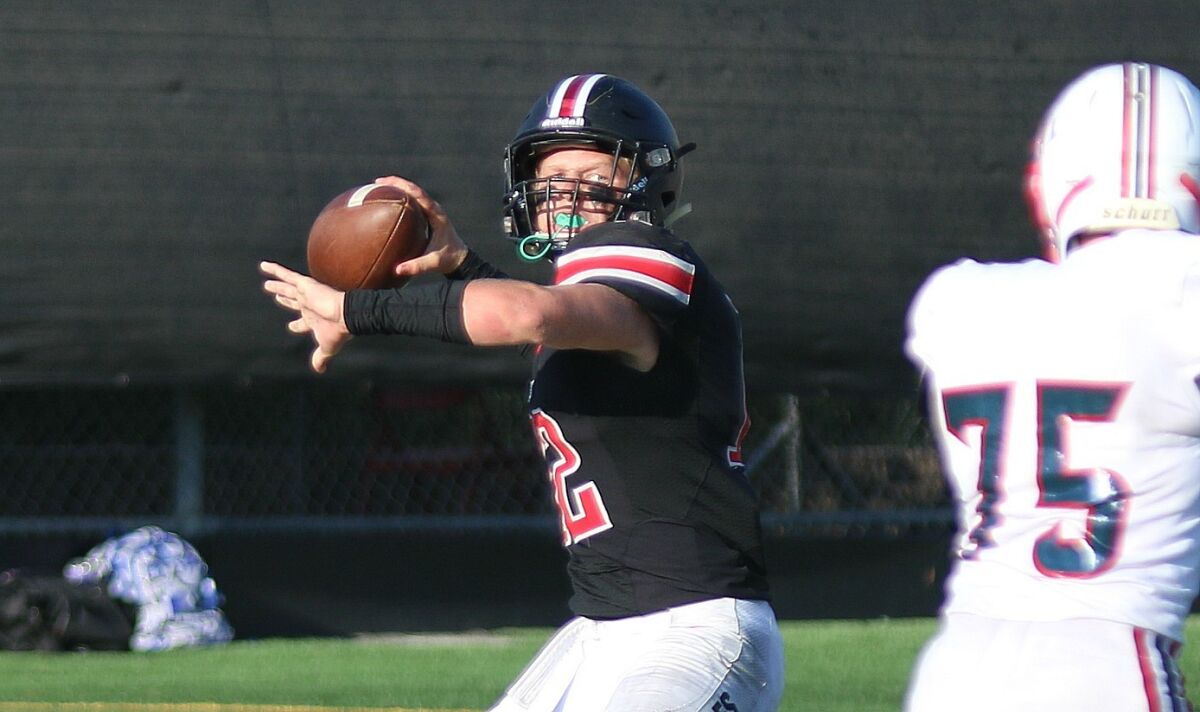 Get the Del Mar Times in your inbox
Top stories from Carmel Valley, Del Mar and Solana Beach every Friday for free.
You may occasionally receive promotional content from the Del Mar Times.