Canyon Crest girls aim to end Torrey Pines tennis reign
There's death, taxes and Torrey Pines winning CIF Tennis Championships. For the last 28 years, Falcon girls' tennis teams have been celebrated as the best of the section in their division, the last four being in the eight-team Open bracket. You could fill it in with a Sharpie before the season started—a certainty. As sure as the sun, surf and municipal government dysfunction in San Diego. Although it's often foolhardy to ever count out a champion until it's officially over, 2018 appears to be the year that Torrey Pines will finally step aside while a new queen is crowned.
To find a prospective heir apparent, one wouldn't have to go far. About 2.4 miles actually—which is the distance the campus of neighborhood and Avocado West League rival Canyon Crest Academy (CCA) is from Torrey Pines. Why not Canyon Crest? They have the tools, they have the talent and they have the history, even though Torrey Pines' streak of CIF crowns had already reached 14 when CCA opened its doors in 2004.
On the heels of reaching the CIF Open Division semi-finals or better three of the last four years, Coach Chris Black's undefeated 2018 Raven squad has styled a gaudy 14-0-1 record that includes wins over the likes of perennial power programs Rancho Bernardo, La Jolla Country Day and Torrey Pines. Now ranked No. 1 in the section, they easily handled No. 2 Bishop's, 15-3, last week. Going forward, Black's equation for success is simple.
"The key is staying healthy and staying happy," smiled Black. "We have the ability to play with anybody and it will be difficult for most teams to match up with us."
Black knows exactly what it's taken to get this far. An English/journalism teach at CCA, he was also the original girls' tennis coach when the team was comprised of all freshmen, didn't have its own facility and had to work around 5:30 a.m. training at the Pacific Athletic Club in Carmel Valley.
He and assistant coach Larry Belinsky were a tandem until 2012 when Black and his wife had triplets. Needing to adjust to life's realities, Black and Belinsky traded roles. That arrangement lasted until this year. Following Belinsky's retirement, Black is back at the helm but this is no longer a fledgling outfit but the latest edition of a program that's developed into a reliable member of the section's elite.
"CCA has had the same two coaches for 14 years and there's something to be said for consistency and culture," said Black, who has brought on talented Jesse Steinberg to replace the veteran Belinsky on his staff. "Any school on the 56 corridor knows they can get really talented players. Our girls are happy and happy players are winning players."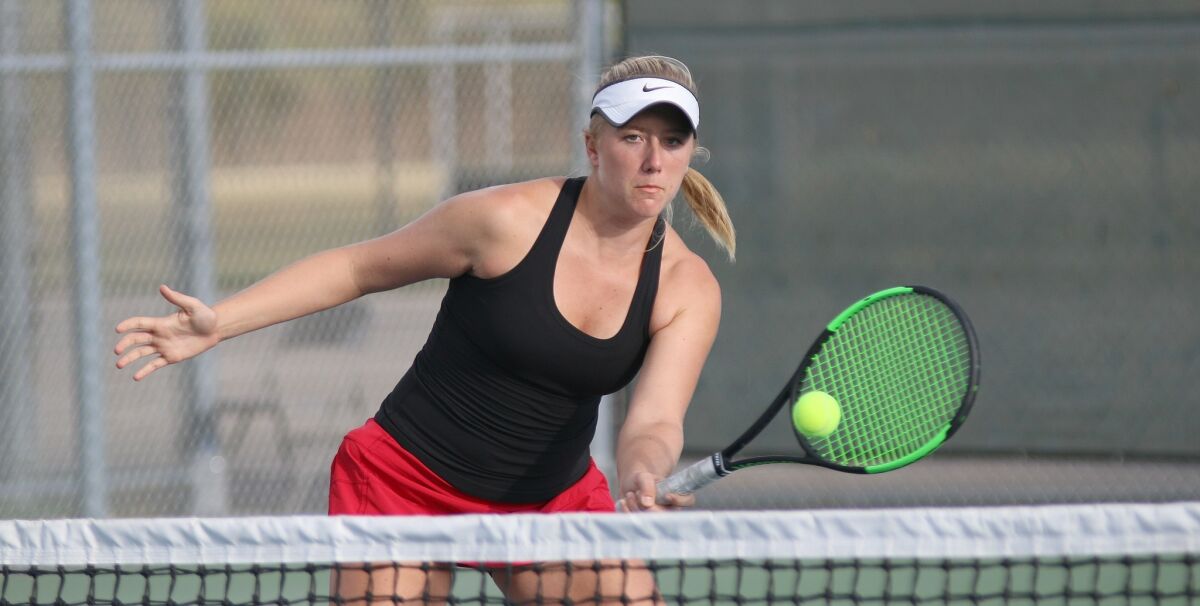 Realistically, Black knew Torrey Pines had the best roster on paper last year but believed this fall could be different. Torrey had graduated a number of good players and although the Ravens had lost a few contributors as well, a strong nucleus of players were coming back. Just the veterans would have made Canyon Crest a contender, but a great group of freshmen and a key transfer, ironically from Torrey Pines, have given Black what he calls "an embarrassment of riches," that appears to have the potential to create the start a new style dynasty.
The Ravens singles lineup features all underclassmen with sophomore Irene Huang at No. 1 and freshmen Katie Codd and Asha Gidwani at two and three respectively. Called a "beast" by teammates, Huang's nickname belies her diminutive stature and Black calls her "maybe the most mentally tough player I've ever coached."
At No. 1 doubles is the junior tandem of Emily Fowler and Giulia Hayer, a twosome Black feels has the potential to win the CIF doubles crown. Hayer was one of the team's top singles players as a sophomore when both she and Huang reached the CIF quarterfinals. Fowler, who played on the No. 2 doubles team last year at Torrey Pines before coming over to CCA, has found the transition a smooth one.
"The girls are extremely nice and the team chemistry and atmosphere are amazing," says Fowler. "I think that's important and it really boosts your confidence knowing you have those kind of teammates right there next to you, cheering you on."
Fowler's sister, Lyna, a freshman is part of a substantial group that Black can draw from to fill out his other two doubles teams. With 28 players on his roster, far more than most coaches want or can manage, Black views that depth as a positive and feels he might have five doubles teams he could use interchangeably in the two slots behind Fowler and Hayer.
Another under the radar component that has unquestionably played a major role in Canyon Crest's storybook season is the team's 11-member senior class. Older veterans sharing or ceding the limelight to younger players has caused tumult on countless athletic teams over the years. No such problem at Canyon Crest.
"Our seniors are good players, but just as important is the way that they've shown our younger girls what it means to be on a team," praised Black. "The seniors have done a beautiful job of accepting their roles and contributing in any way possible."
Senior Sofia Kwee perspective exemplifies Black's comments.
"We all know we're here to put the best possible team forward, so there's no drama about that," said Kwee, who played No. 2 doubles with Julia Situ in the victory over Bishop's. "A big part of our job is to make sure everyone feels like they're a part of the team and knows what it means to be part of CCA tennis.
"Since I've been here we've gone from Division II to Division I and now the Open Division. As seniors, we want to be able to leave knowing we've left behind a strong foundation for the future and if we are able to win a CIF championship as part of that, it would be amazing."
The scary thing for section foes is that this CCA outfit may just be beginning to understand how good it can be. The last week of September, the Ravens finished third in the Point Loma Invitational, a two-day tournament that brought together 16 of the premier high school teams in California. CCA's lone loss in the tournament came against Palos Verdes, one of the top five teams in the state, and in the third place match, the Ravens defeated then No. 1-ranked University (Irvine).
But first things, first—and that means confirming that they can be the new top gun on San Diego's high school girls' tennis scene.
"We've been a very good team for a while but always been in the shadow of Torrey Pines," said Black. "It was a big day for our school and our program when we beat them earlier this year, but our goal this year was not about beating Torrey Pines.
"We went into the season with winning the Open Division championship as an expectation. We've embraced the idea that pressure is a privilege and said, 'let's have fun with it, live up to the expectation and deliver."
In 2014, the CCA girls tennis team was the school's first-ever team to win a CIF title. On October, this 2018 squad is aiming to make some history of its own.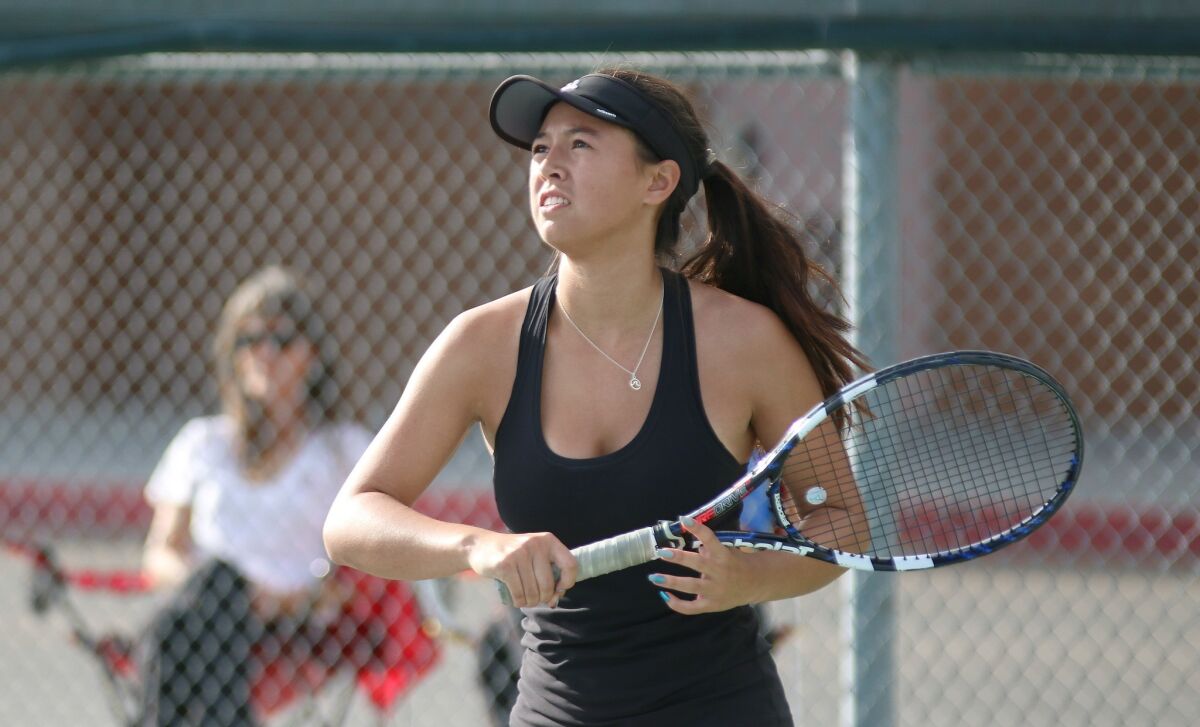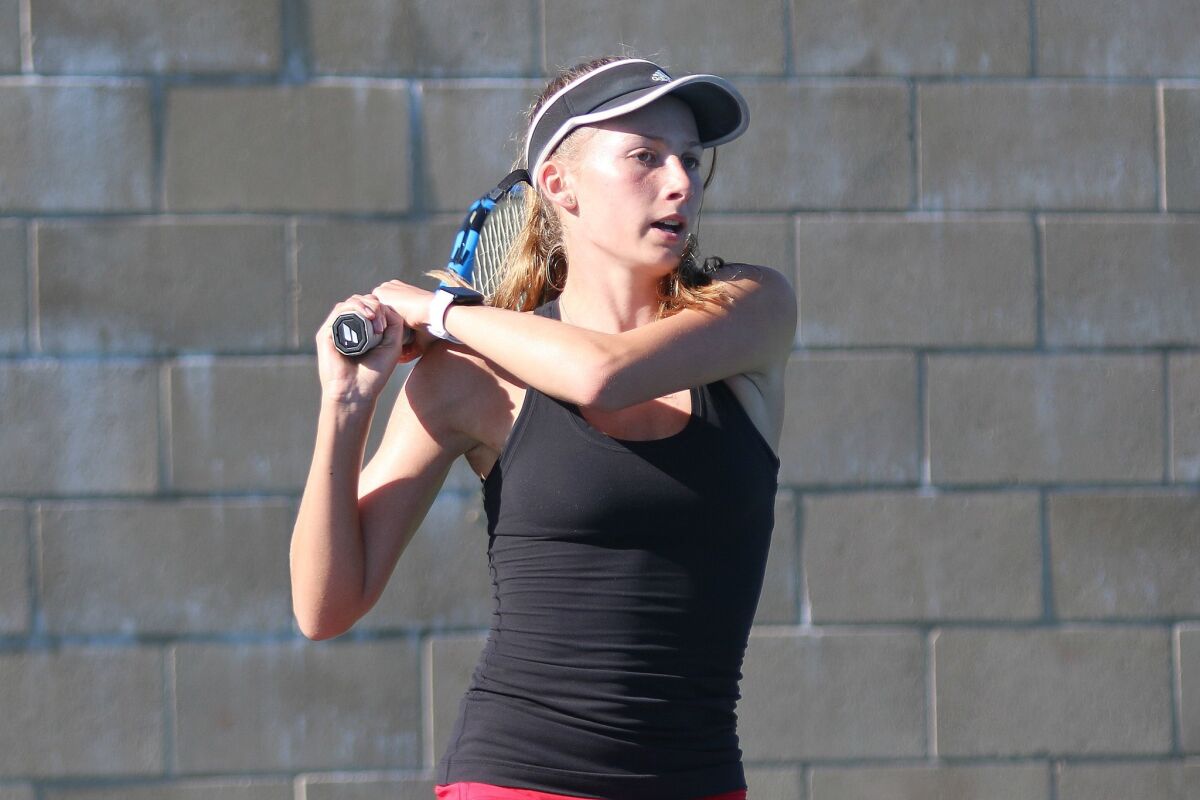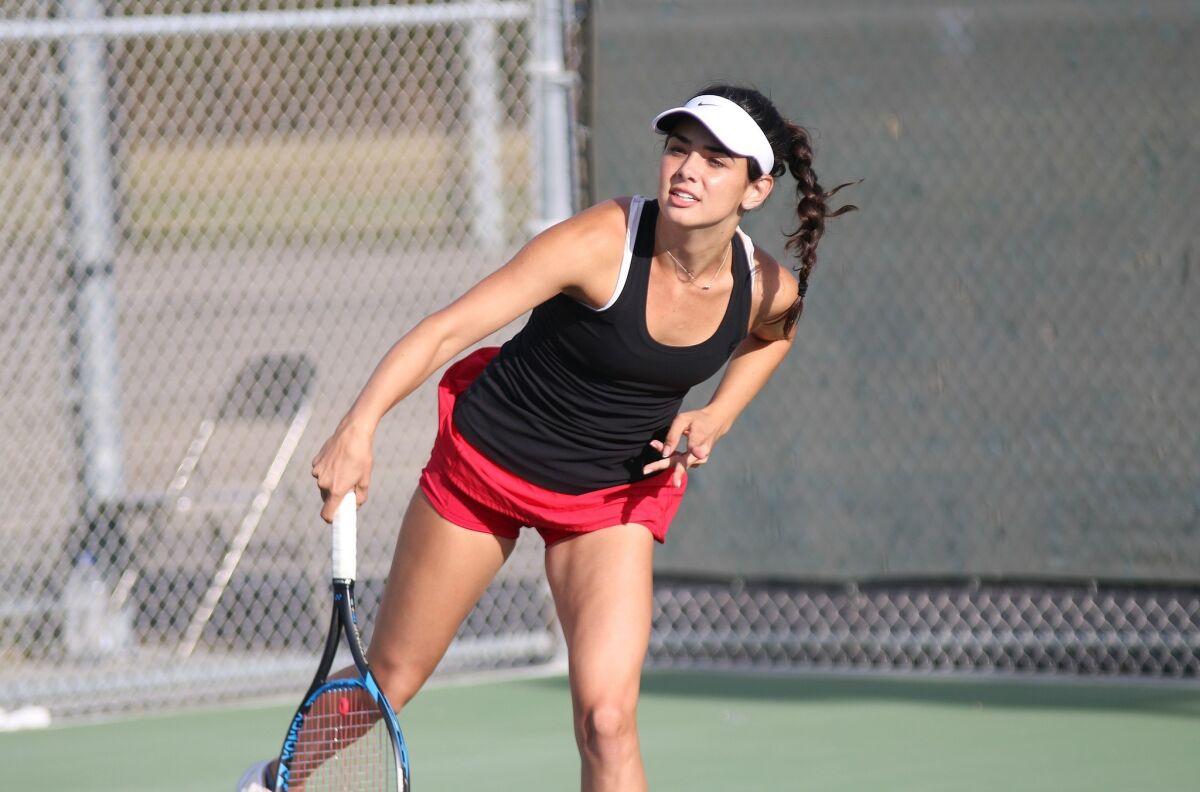 Get the Del Mar Times in your inbox
Top stories from Carmel Valley, Del Mar and Solana Beach every Friday for free.
You may occasionally receive promotional content from the Del Mar Times.