Late goal lifts Canyon Crest past San Dieguito
It began as a match that appeared to pair two field hockey teams heading in different directions. But after visiting Canyon Crest edged San Dieguito, 1-0, on a late goal Tuesday afternoon, it seemed the two opponents might have more in common than their records indicated.
San Dieguito, a team that finished 10-13 last fall, came in sporting a stylish 8-1-1 record under first-year Head Coach Dana Evans and the No. 10 position in the Union-Tribune's most recent section ranking. Meanwhile, Coach Kiana Duncan's Canyon Crest crew, a team that reached the CIF Open Division Playoffs in 2017, was struggling with a 1-8 season ledger, albeit against a difficult early season schedule.
The result was a purist's delight—a defensive gem that demonstrated that both teams, record and, outcome notwithstanding, could have credible post-season notions. Duncan knew her team had potential for better things when it took the field Tuesday.
"Absolutely, we were the best 1-8 team around," she smiled after the final whistle. "We've had some tough losses, five by one goal and three against the CIF's top two teams (defending Open champion Serra and runner-up Scripps Ranch).
"You'd like to win them all but losing to high level teams just makes us better, smarter and wanting to work harder to win. I think that showed today."
The teams put their mutual clampdown defenses on display in a first half that was contested mostly in the midfield. San Dieguito, a club that plays a sound positional game, at times seemed to have more players on the field, so stifling was the shield they threw up around their own end. Canyon Crest countered with a bit more speed and physicality, as well as a "first to the ball" mentality that kept the Mustangs from mounting any serious threats. Duncan's Ravens created a few good opportunities but SDA goalie Angelina Saunders was up to the task.
"I have a lot of respect for Kiana, her kids are always very well-coached and well-conditioned," said Evans. "Their defense is very good and that little sweeper (junior Danielle Anapoell) is a great, great defender."
At halftime, we addressed the fact that we needed to be first to the ball. We just weren't pushing hard enough to do that and consequently weren't generating much offense.
"The message must have gotten through because the San Dieguito offense started clicking in the second half, repeatedly producing dangerous chances that tested CCA goalie Annie Daruwala. They played most of the second 30 minutes in the Ravens' end.
On the other hand, most of Canyon Crest's offensive forays came by way of counterattack situations. But in this type of tussle, where a single score figured to be enough, the Ravens found a way to make it happen. Not surprisingly, it came on a play initiated by defensive awareness.
With just over six minutes remaining, CCA's sophomore midfielder Jamie Ma anticipating a back pass, intercepted it on the SDA side of the field and quickly got it forward. A subsequent centering pass was tipped in by senior Ilona Eaton and the Ravens had their second win of the season, recording just the fourth goal scored against SDA all year.
"I've just been wanting to feel this way after a game again," said Duncan. "We start league play in a week or so and that's going to be anybody's game. I actually think we're sitting pretty good."What do we need to improve? Scoring. We're working on pushing up as a team, not just the forwards. On the high level teams, the whole team pushes. We need to get there."
For Evans, though difficult in the moment, the loss did little to dampen what her charges have done thus far. "We were coming off a great tournament win (University City) and were probably a little tired but I don't think I could have asked anything more from them," she said. "Our kids did a great job, we just didn't the ball in the back of the cage although we had some good opportunities.
"I came here a year after there were only 15 kids on the varsity and we had 45 out this season. I'm very excited about where it started, where it is and where it can go. We're very hopeful."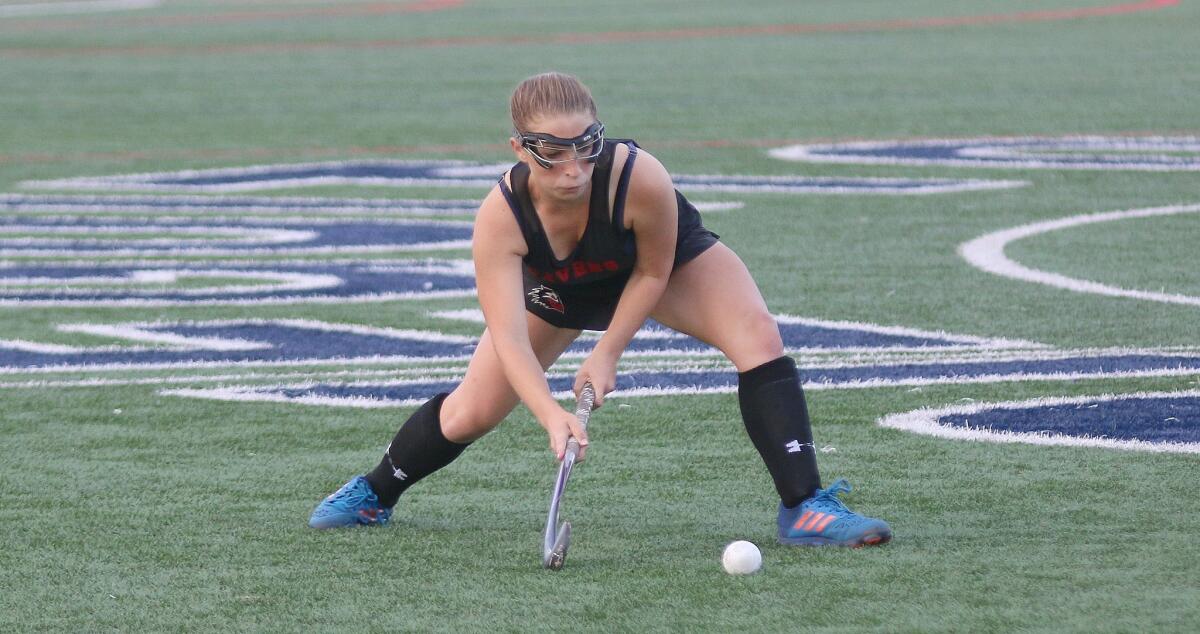 Get the Del Mar Times in your inbox
Top stories from Carmel Valley, Del Mar and Solana Beach every Friday for free.
You may occasionally receive promotional content from the Del Mar Times.