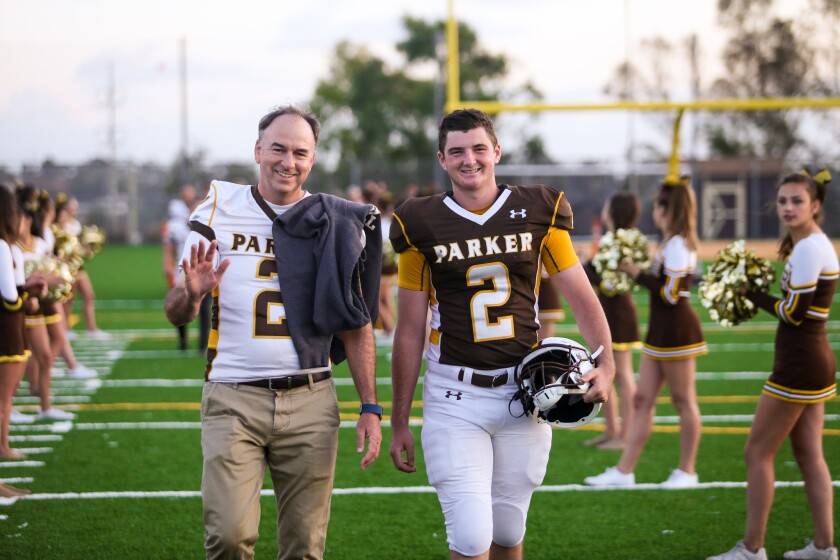 Carmel Valley resident and Francis Parker School student Ryan Sanborn, Class of 2019, was selected as a U.S. Army All-American athlete and is invited to represent the West team in the U.S. Army All-American Bowl, a premier high school football game, Jan. 5, 2019 in San Antonio, Texas.
All-Americans are selected from the millions of high school football players around the country and must be in good standing with their schools and communities to be considered.
Ryan, who plays quarterback, strong safety, and kicker for Parker's varsity football team, became the third Lancer to be selected as an All-American in the last eight years. He joins alumni Matt Wile '11 and Zach Schmid '14 in the honor.
Varsity football head coach Matt Morrison said Ryan's achievement highlights the great legacy of Parker's football program.
"I'm extremely proud of Ryan for his achievement in being selected as an All-American. It is the product and culmination of years of hard work and dedication to developing his skills. Ryan is a tremendous leader in our program and on our campus, and is extremely deserving of this award" said Morrison, adding, "Ryan is the third player from our program in the past eight years to have been selected as a U.S. Army All-American. I think this speaks to the tradition of our football program at Parker being on the same level as any program in San Diego County."
---