Master Sports girls grades 3/4 championship winner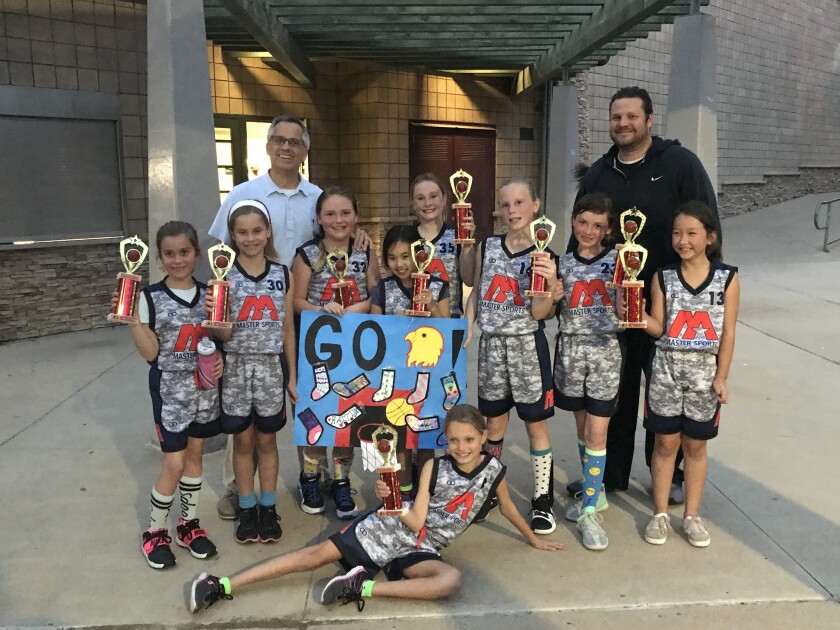 The Golden Hawks made their own March Madness with a thrilling last second win in the championship game of the Master Sports 3rd and 4th grade girls basketball winter league.
The Golden Hawks went undefeated in the regular season and faced three good teams in the playoffs. With tough defense, good shooting, teamwork, and crazy socks the Golden Hawks finished the season as champions and friends.
---