Injury brings new perspective to accomplished CCA athlete
Audrey Tharp doesn't come across as someone who takes half measures.
Her propensity for going all out set her apart as a two-sport standout at Canyon Crest Academy, a natural leader on the basketball and lacrosse teams.
"The big thing about Audrey is she's not afraid of contact," Ravens basketball coach Scott Tucker said. "She's a tenacious rebounder."
But earlier this year the tenacity that inspires teammates and helped make her a legitimate collegiate prospect in both sports, played a role in landing her on the sidelines.
During an Avocado League West game against Sage Creek in late January, Tharp got tangled up with an opposing player going for a rebound. She could only get her left foot out before she hit the ground.
"I landed just on my left leg and (the Sage Creek player) landed on top of me, and the impact was a lot for just one leg," Tharp said
Four days later, medical tests revealed the magnitude of her injuries: a torn ACL, a partial meniscus tear, a fractured femur and an MCL sprain. She missed the rest of the basketball season and her entire spring lacrosse season.
That Tharp was playing the brand of basketball she's known for when she suffered the injury isn't lost on her coaches.
"She loves to mix it up under the basket and that probably contributed to her injury," Tucker said. "Her love for the game and how she plays the game, it's kind of a microcosm of how the injury occurred."
Tharp, who'll be a senior this fall, said she plans to go out for the basketball team despite some trepidations. Doctors have restricted her basketball activities until mid-September, shortly before tryouts. She also plans to play lacrosse next spring, and is hopeful she can play at least one sport at a four-year college.
She hopes to take on a leadership role on a Ravens basketball team in what looks to be a rebuilding year after graduating six seniors. Tharp will be the team's only senior.
"I really want to take on a leadership role," Tharp said. "If I can't be the best player on the team or I can't go back to being the player that I was, I would like to help to build the team even after I'm gone."
Tucker believes Tharp's leadership can have a legacy impact.
"She drives the team, she keeps everybody at a higher level," Tucker said, noting that last summer he let Tharp run some practices as an incoming junior.
"She was good," Tucker said. "She kept them in line."
Before the injury, sports had been the main focus of Tharp's life. She went from playing youth soccer to club basketball, and followed the footsteps of her older sister, Alyson, in going out for lacrosse. Alyson, who was on a Ravens lacrosse team that won a Division I championship her freshman year in 2013, is now a budding vocalist star.
The injury immediately forced Audrey Tharp to confront life without sports. It hit her shortly after the collision when her trainer told her she'd likely suffered ligament damage.
"That's when I started freaking out," Tharp said.
"The minute she told me that I might have torn my ACL, I was like 'What am I going to do? What am I supposed to do now? My whole life revolves around sports, I don't have much else to do."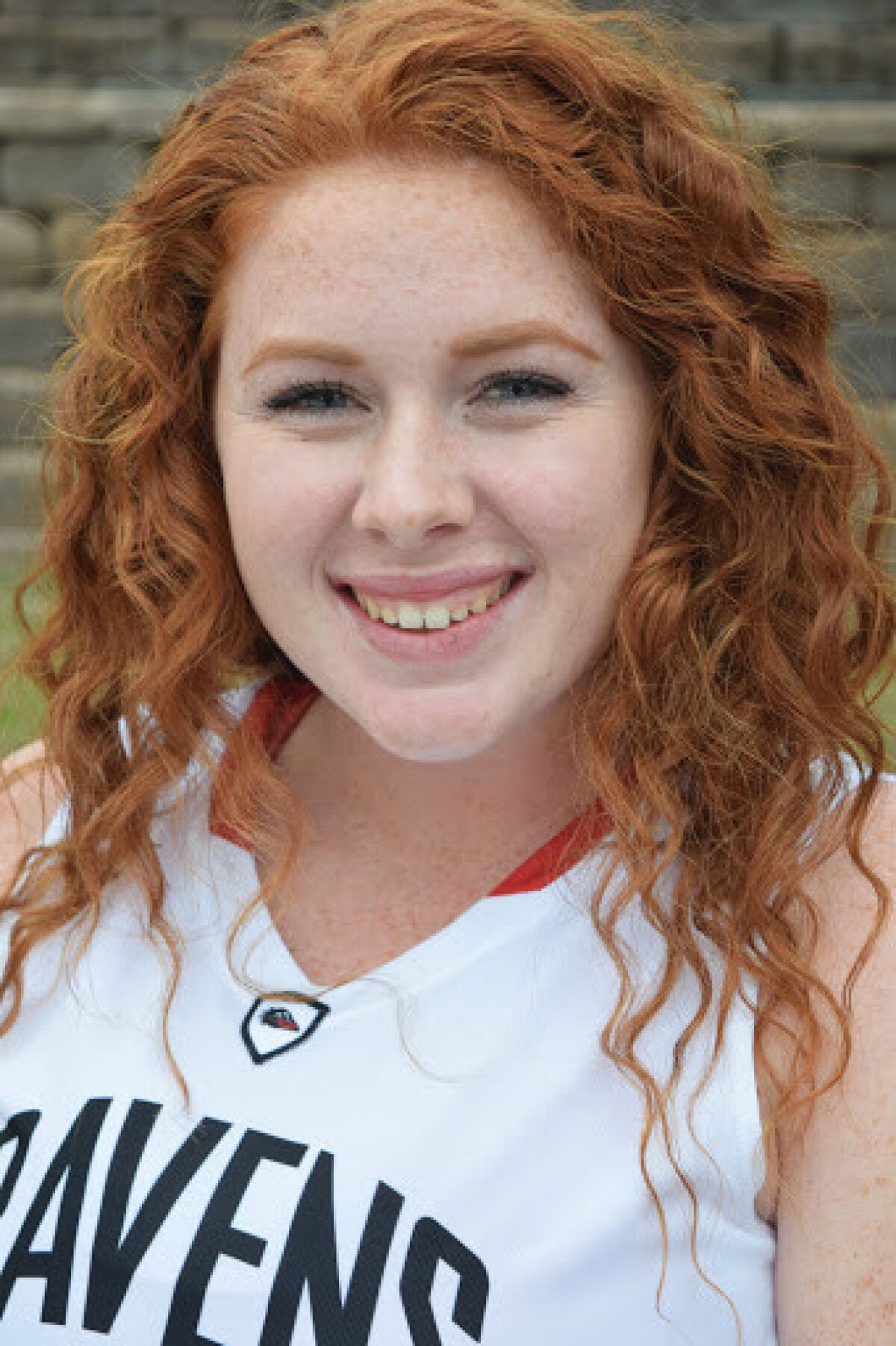 Tharp has had less idle time than she'd imagined.
After undergoing surgery, she had physical therapy, and started working with a personal trainer shortly afterwards. Her workouts include running up to 20 flights of stairs along with a grueling strength training program.
"You lose mobility and you lose a little bit of strength when you go through all that so gaining strength is definitely one of the hardest parts of recovery," she said.
But along the way she's gained a new perspective.
Athletics are no longer her priority in looking at colleges.
"Now I'm looking at it mainly academically and If a school has a club lacrosse program I would be grateful just to be playing that because I just can't imagine myself without some sort of sport, but it's not the main focus of my life anymore," Tharp said.
Since the injury, Tharp has developed new interests, including editing videos and cooking.
"I've picked up all these hobbies that I probably wouldn't have if it weren't for this," she said. "There's definitely pros and cons to an injury like this, but I try to focus more on the pros.
"Before the injury I was a very competitive athletic person. When I wasn't on the field or on the court I was in a gym or I was coaching younger players. Now I'm spending a lot of time with my family, I'm traveling, I've picked up all these hobbies. Cooking has been a huge one."
---
Get the Del Mar Times in your inbox
Top stories from Carmel Valley, Del Mar and Solana Beach every Friday for free.
You may occasionally receive promotional content from the Del Mar Times.