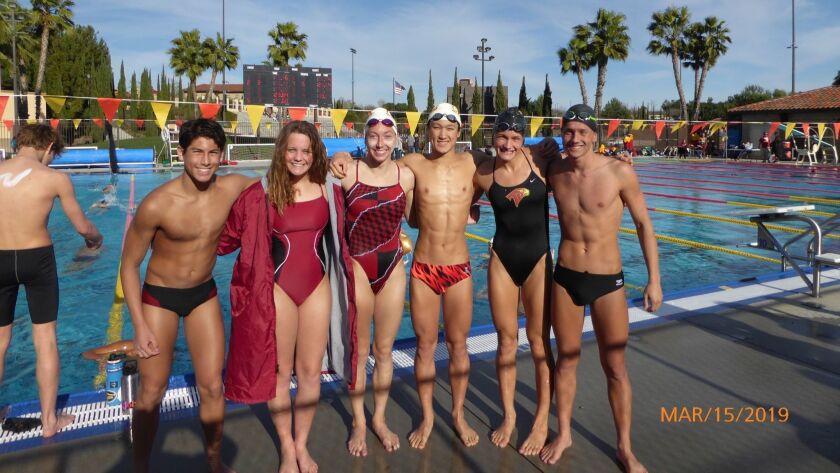 Cathedral Catholic High School's swim and dive team hosted a tri-meet with Torrey Pines and Mission Hills High Schools on March 15, one of the first days of nice weather after a streak of rainy days that hit San Diego this spring.
Last year Torrey Pines lost to Cathedral Catholic after years of being the men's undefeated team, so this year they had a challenge to earn their title back. The races of boys were quite competitive between TP and Cathedral, while Falcons girls dominated over the Dons and Grizzlies, winning nine of 10 events.
Most of the top swimmers from each school team were from the local Rancho San Dieguito Swimming club which is considered the strongest in San Diego County.
All swimmers competed hard and had fun during the event.
---