Torrey Pines outlasts LCC in early Avo West volleyball showdown
No. 1-ranked Torrey Pines stormed back from a two-set deficit to stun No. 3 host La Costa Canyon, 3-2 (23-25, 22-25, 25-15, 25-14, 15-11) in Tuesday afternoon's Avocado West League opener for both teams. The win lifted Torrey Pines to 15-2 on the season and dropped La Costa Canyon to 10-4. Coming in, neither team had lost to a San Diego section opponent.
"That was insane, a great match that was so fun to play in," said Torrey Pines senior Emily Fitzner who accounted for 17 kills, two aces and 23 assists. "After the first two sets, we just got focused in, played together and found our game."
LCC took a 2-0 lead by playing big at the critical moments. With senior star Morgan Lewis scoring four of their first seven points, the Mavericks never really let the visitors get untracked in the first set. The Mavs got the benefit of a big point reversal at 17-15, took advantage to run it to 24-20 and held off a late Falcon rally. La Costa Canyon took charge again midway through the second set, building a 15-11 lead. An ace by junior Alex Lougeay made it 20-16 but Torrey surged to tie it at 22. A huge misplay of a free ball on the ensuing rally sealed the Falcons' fate as LCC scored the final three points.
"I think we were really tight early and they put some good pressure on us," said Torrey Pines Coach Brennan Dean. "Morgan Lewis on the right side must have hit .500 in those first two sets. We knew she was going to get a lot of balls but we still couldn't defend it. Then they had (Sophia) Tulino doing a great job on the left side.
"They were passing really well, we couldn't get them out of system and it was just a total struggle."
But Torrey Pines somehow managed to right the ship. The Falcons started off with a 3-0 edge in game three and even got a point when a driven ball got played into the rafters, remained live while rolling off an elevated basketball backboard and hit the floor untouched. LCC Coach Rachel Morris was forced to call a timeout trailing, 9-4 but when the Falcons recorded a stuff block and a kill on an overpass out of the TO, the set was all but over and the outcome back up for grabs.
"Going up 2-0 is kind of rare against a team like this and we talked about running with our momentum and not taking our foot off the pedal, but I think we started coasting a little bit in the third set," said Morris. "This is a team you can't afford to do that with. They're too good, too physical and too well-balanced.
"The first two sets we swung really well, were hitting high hands and weren't letting runs of points happen for them. We had high energy, our crowd, our bench and our girls on the court were just rolling. But our defense and passing broke down a little and we couldn't seem to get that momentum going again."
The Mavericks briefly took control of set four, registering the first three points, but Dean's club took its first lead at 10-9, scored eight-of-the-next 10 points from there and soon had the match deadlocked at two. The decisive fifth set was tight early but when the Falcons hammered a Mav overpass to make it 12-10, the writing was on the wall. Dean was obviously pleased with his team's ability to come back from a daunting deficit.
"We were kind of flat, didn't have a lot of fire going into it and maybe a little doubt starting creeping in like we might lose this in three," observed Dean. "But we held it together, started passing a little better and just kind of settled into the match.
"Then we applied some pressure on them serving, did a little better job there and played hard." In addition to Fitzner, the Falcons got solid play from junior Delaynie Maple (12 kills, 2 aces, 15 digs) and another pair of juniors, Maya Satchell and Megan Kraft recorded nine and eight kills respectively.
Tulino paced LCC with 24 kills. Lewis added 16 while junior setter Mia Schafer dished out 40 assists and senior Sophia Theriot had 16 digs. Both teams will have an October 4 rematch at Torrey Pines circled on their calendars.
"I think we might have come in thinking Torrey Pines was a better team than us," said Morris in the aftermath. "But I have absolute confidence going forward. We proved to ourselves that we're good enough to hang in there with them and eventually get them." Dean knows his team will need to be ready.
"This was a big win against a town rival, huge," said Dean. "LCC deserves a lot of credit. Their coaching staff is fantastic, they've got a lot of studs on that team and we had trouble dealing with them.
"The fact that it was that close will give them a lot of hope next time and means it's probably going to be another crazy battle."
Action & Emotion from Tuesday's Torrey Pines-La Costa Canyon Volleyball match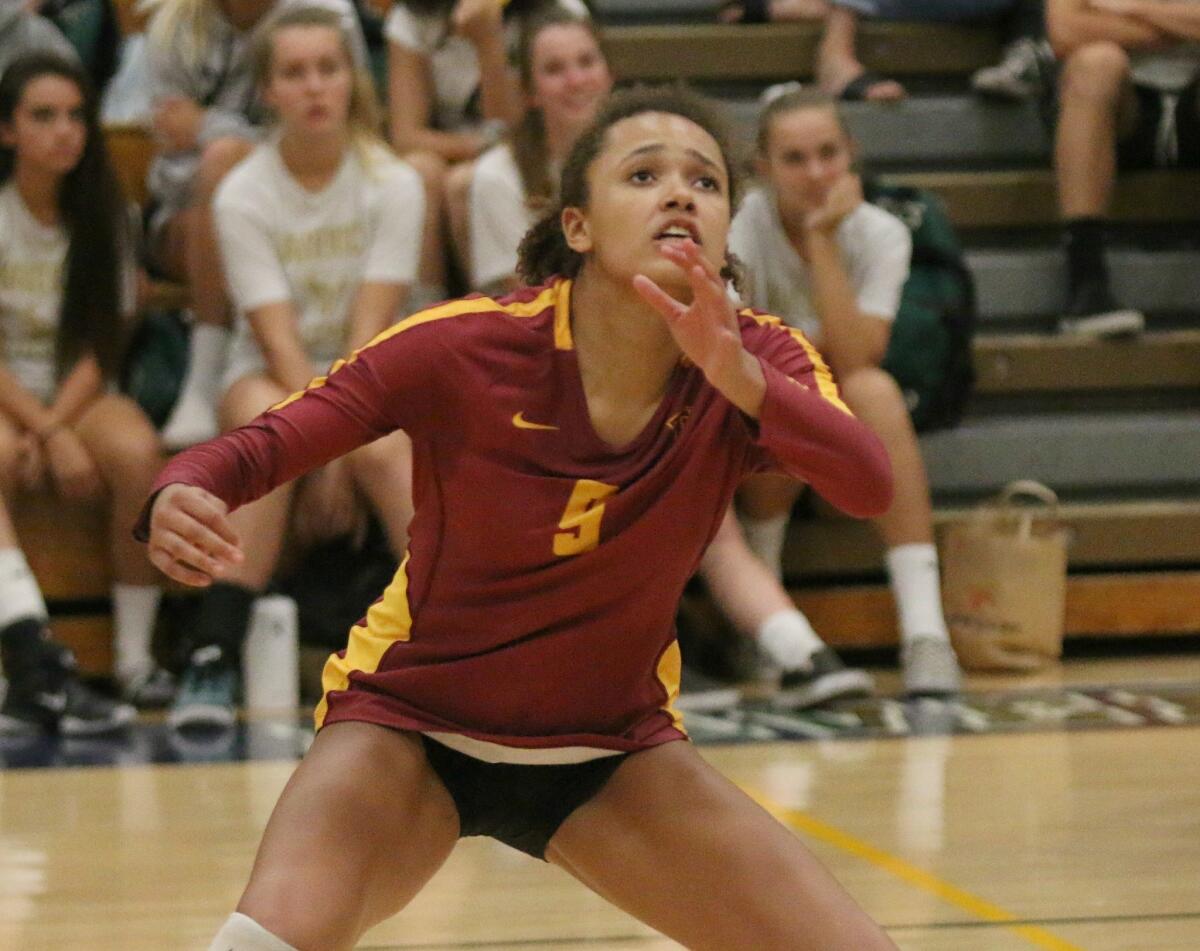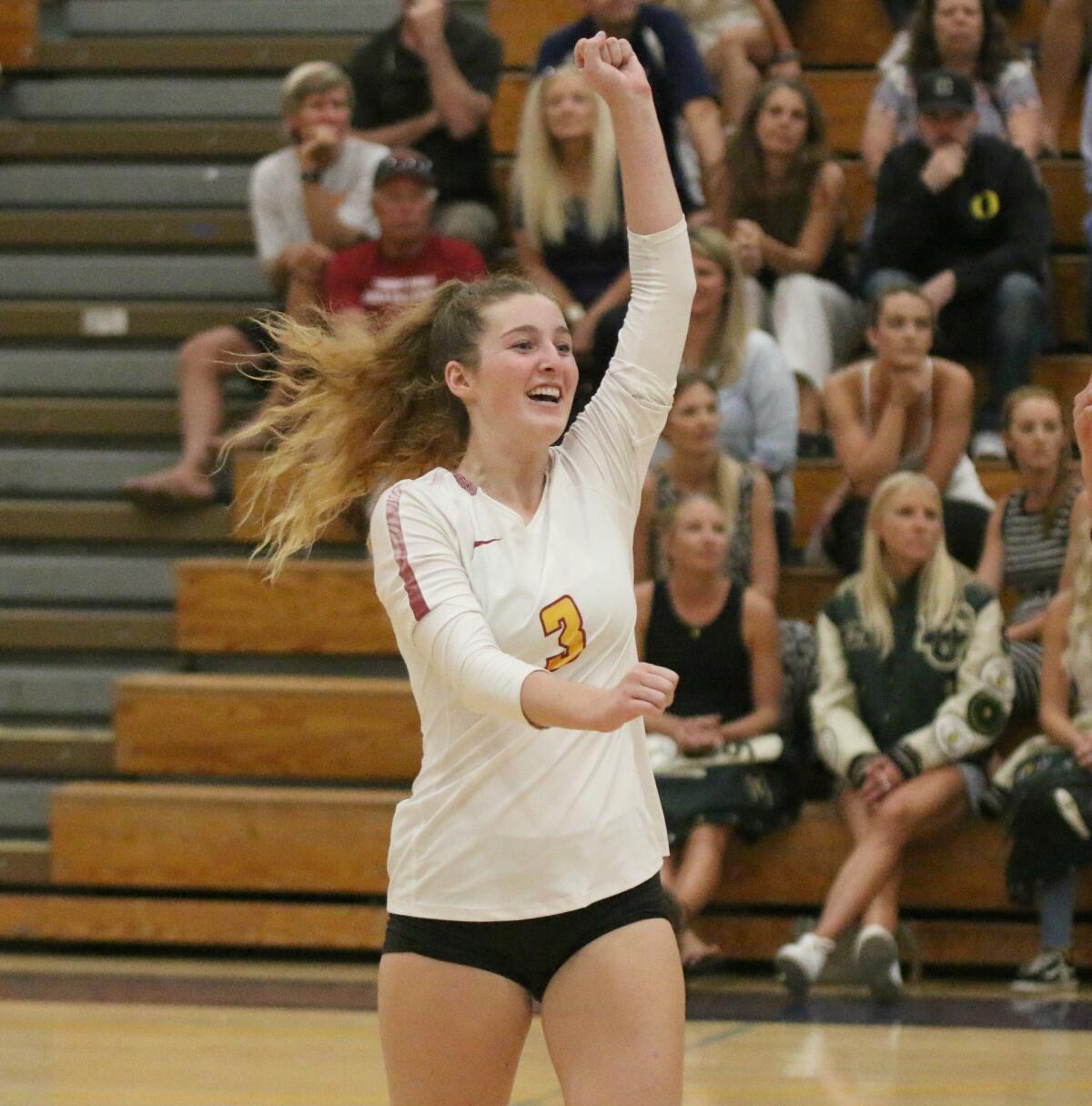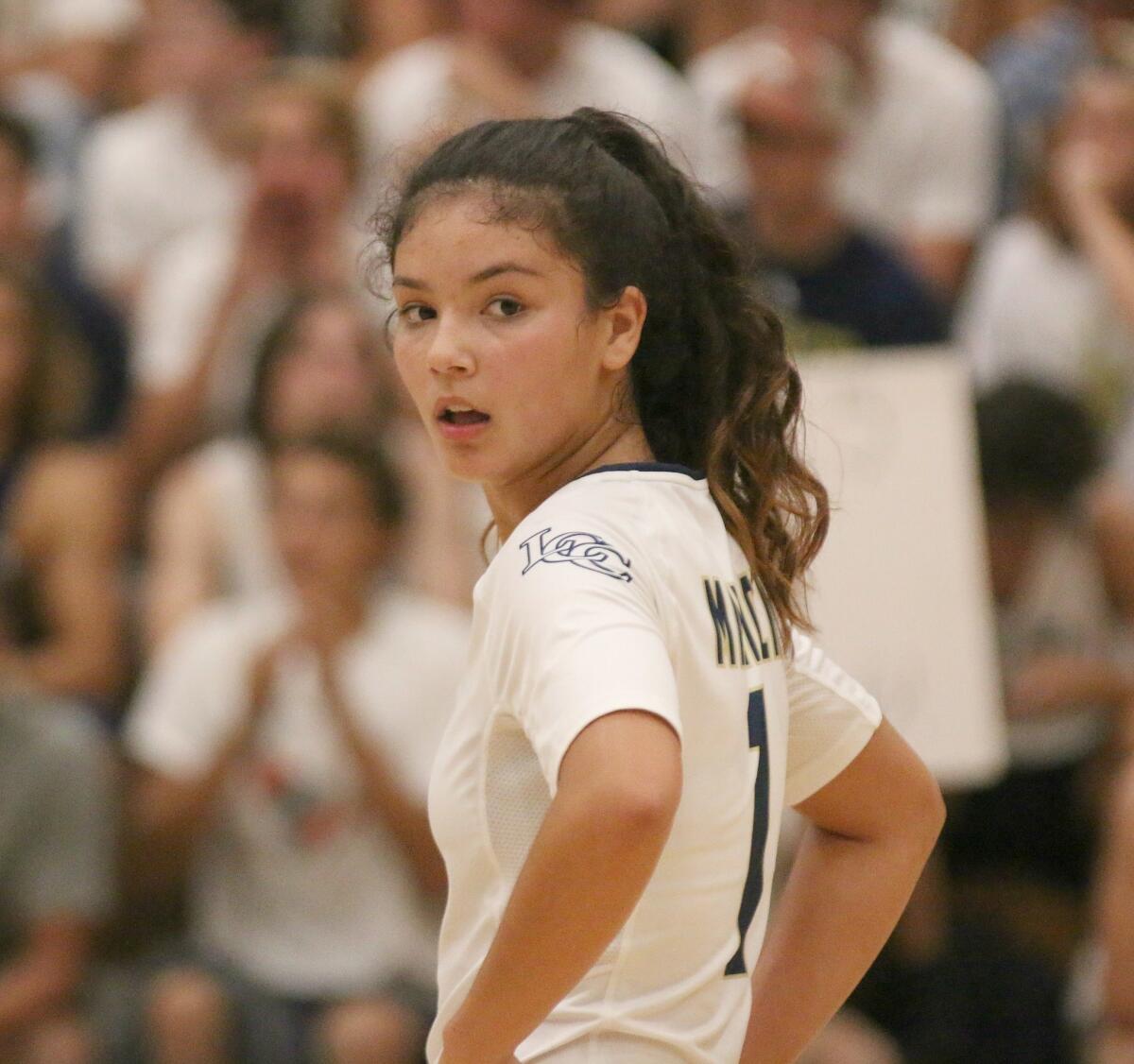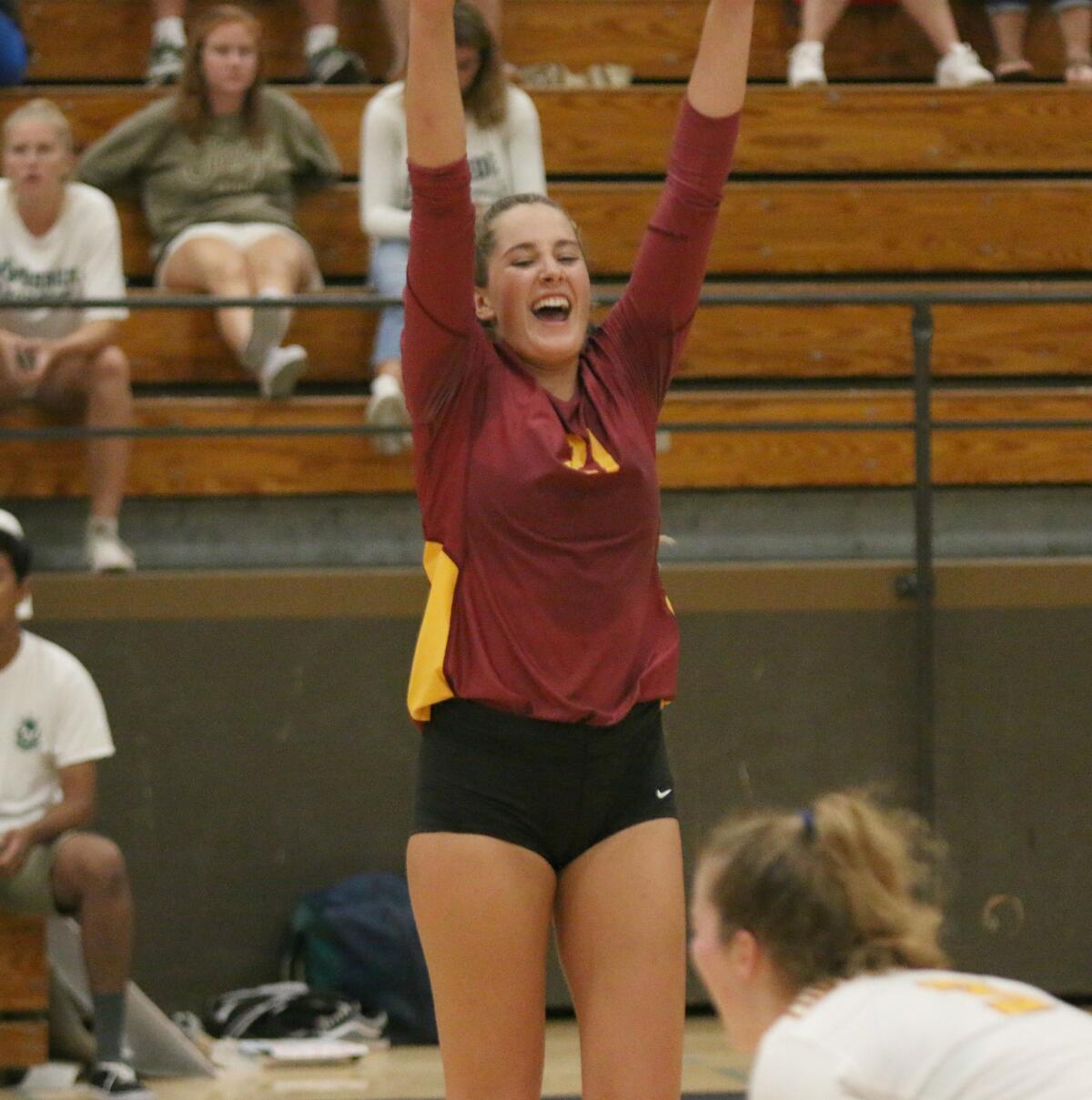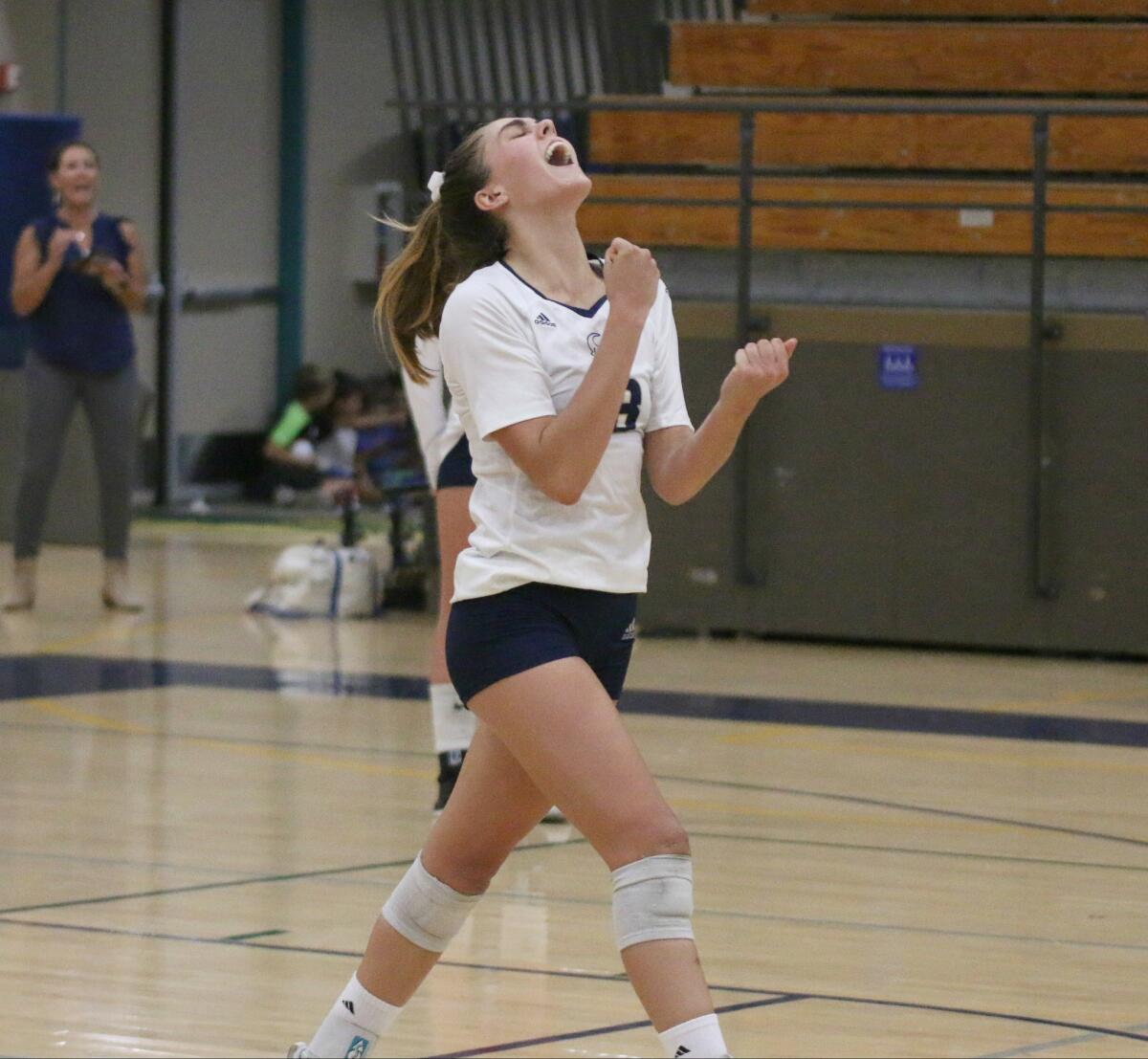 Get the Del Mar Times in your inbox
Top stories from Carmel Valley, Del Mar and Solana Beach every Friday for free.
You may occasionally receive promotional content from the Del Mar Times.