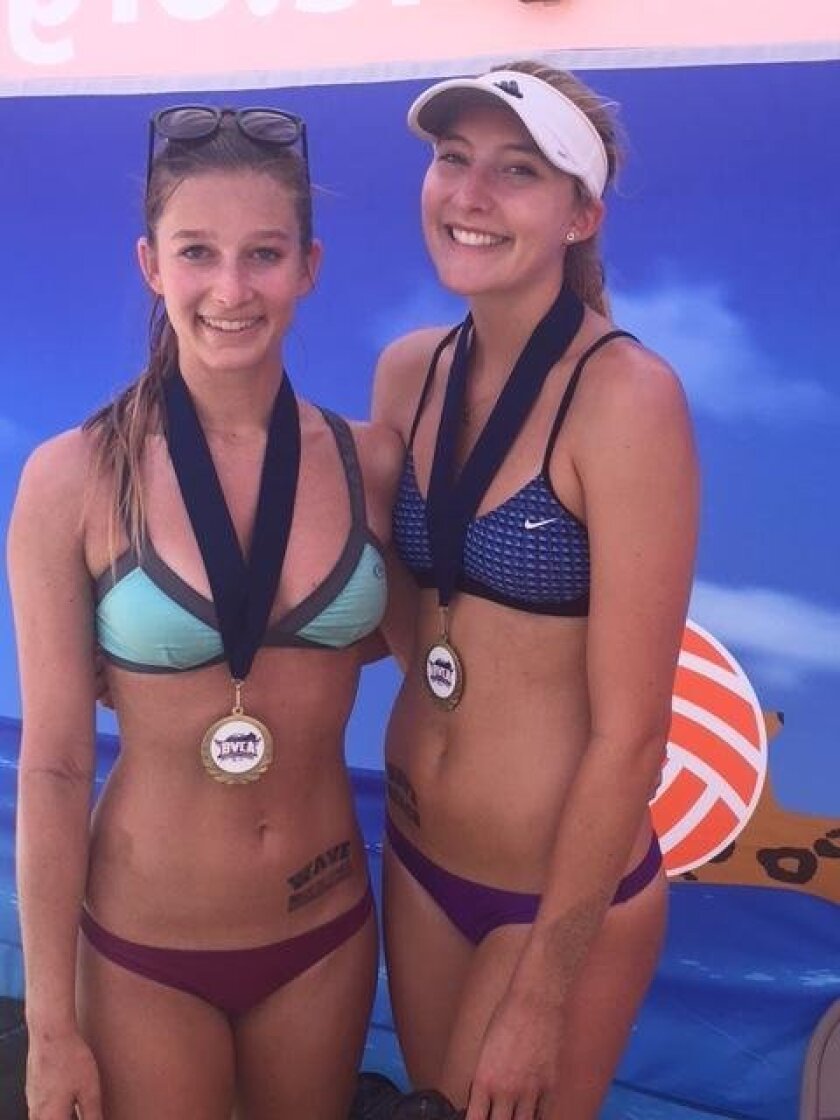 Rita "Ellie" Auerbach and Evelyn "Evie" Gonzalez competed in the CBVA Tournament recently in Hermosa Beach, representing WAVE Volleyball Club. The pair of spikers were awarded a silver medal for placing second in the silver bracket.
"The competition was amazing," said Auerbach. "The teams came from as far away as Canada. Evie and I make a great team."
Playing across three days, the girls competed on the main court several times in front of a growing audience.
"I had no idea we would also be awarded a bid for the ROXVB Series Tour," said Gonzalez. "It would be fun to go with Ellie to Florida!"
The "Best-of-the-Best National Championships" sponsored by ROX and Molten will be held in late July on Hickory Point Beach, near Orlando.
Auerbach will be a junior at Torrey Pines High School and Gonzalez will be a junior at Canyon Crest Academy.
---